It is a known fact that the first few years of a child's life lay the foundation for his or her future. Therefore, it only seems fitting to introduce your kid to the most important book of all time – the Bible – early on in his or her life.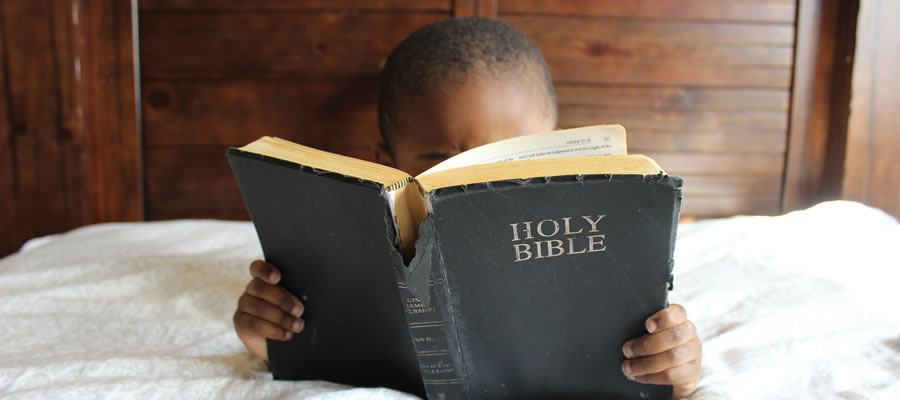 The Bible App for Kids is the perfect tool to help you do just that! The app's attractive imagery, life-like animation, sound effects, and lively narration breathe new life into 40+ biblical adventures. What's more, the app has been specifically designed to encourage young minds to discover God and explore His word. It's no wonder that the app has been downloaded 14 million times in 3 years!
If your child is between the ages of 2-8, he or she is in for a delight-filled journey right from the beginning of time to the new Earth! Here are seven ways in which the Bible App for Kids caters for children in this age group:
1. Simplifies big biblical concepts:
The Bible App for Kids simplifies over 40 major Bible stories. This app uses easy-to-understand language with complementary visuals to help children easily understand big biblical concepts such as sin, temptation, faithfulness, God's love, courage, etc.
In addition, the narration stresses important words and phrases to help children register key concepts. For example, in the story God's Amazing Promise, the narration repeats the words "Trust me" to help kids grasp concepts like trust and obedience.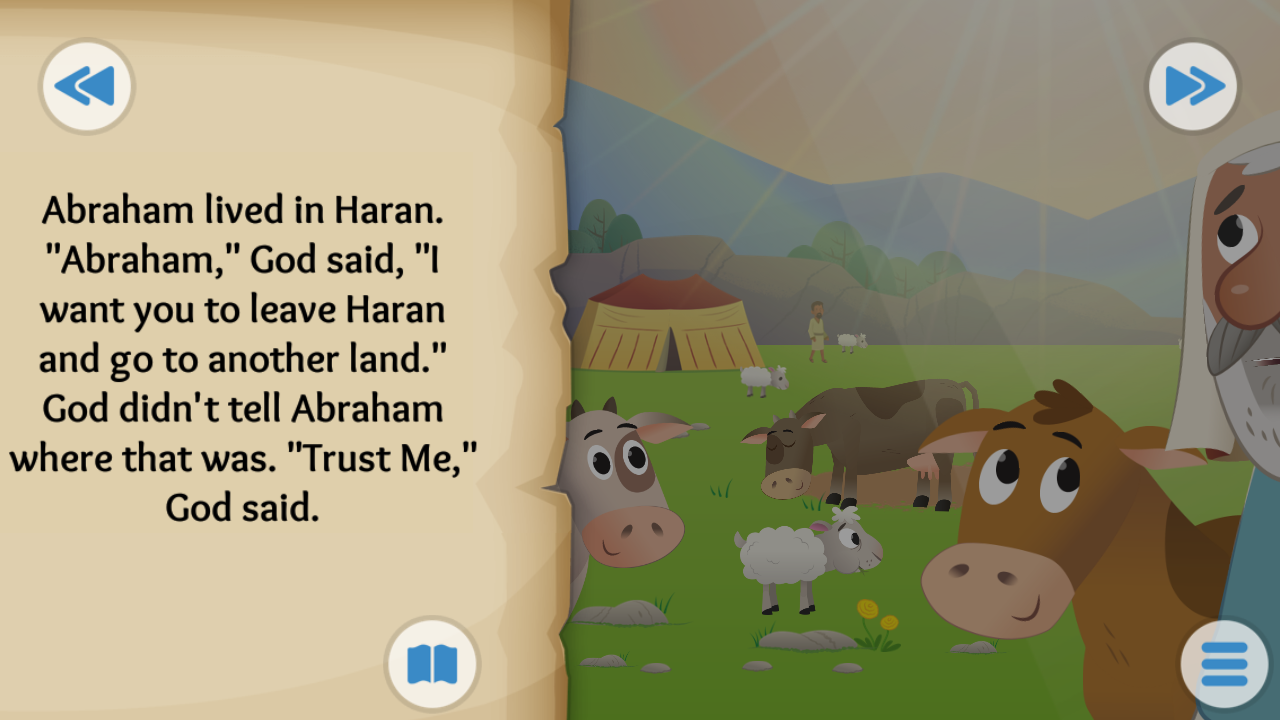 In the story The First Sin, your child will learn a great deal by just looking at the expressions of the characters in the story. For example, your child will learn that disobedience is a bad thing when he or she sees different animals shake their heads in disapproval of Adam and Eve's sin.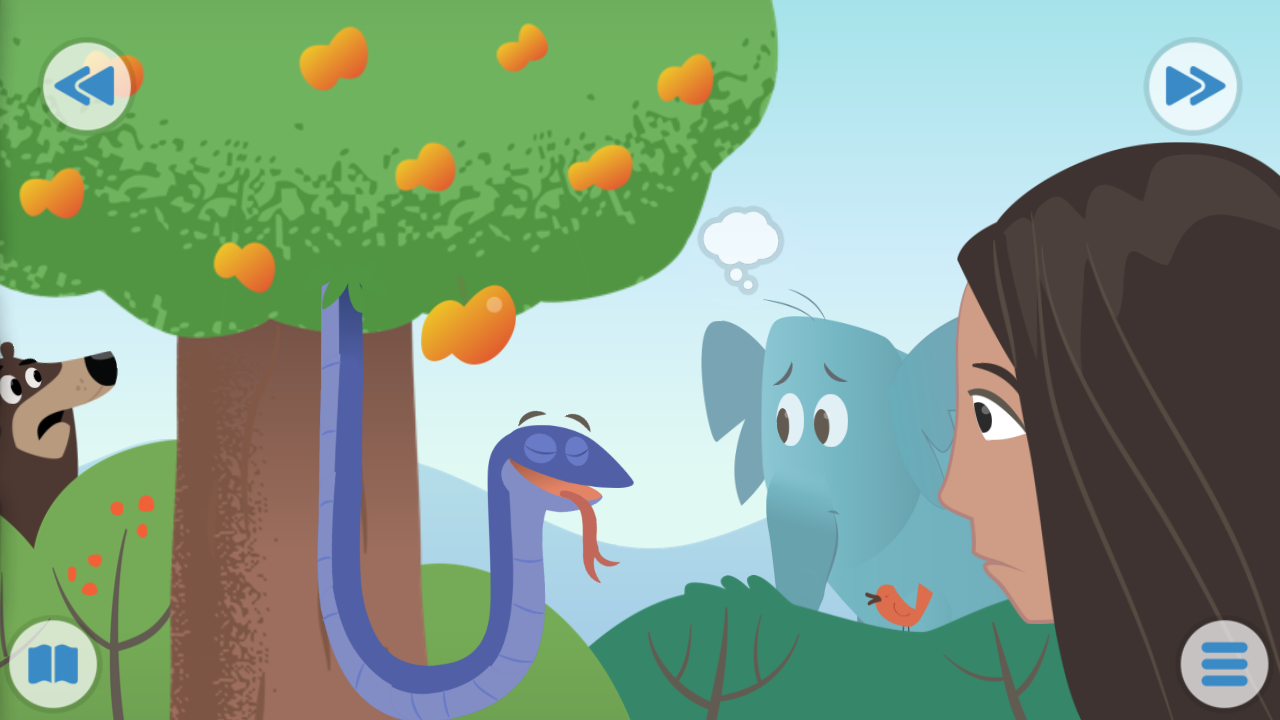 2. Develops language skills:
The app comes with dynamic narration that will surely keep your child entertained throughout the different stories. Alternatively, the app also allows kids to read the text on their own. Simply switch off the narration to let your child go through each word at his or her own pace.
As a result, this app will help your child learn to recognise, read, and pronounce words. This is a great way to help your child develop key language skills.
3. Encourages curiosity:
Every child is gifted with limitless curiosity that needs to be nurtured, not dulled. In fact, "soft skills like curiosity and creativity are what give academic knowledge its power and usefulness in the real world," says Victoria Ryan O'Toole, creator of the Molly Moccasins book series for children.
Well, the Bible App for Kids provides several opportunities for children to "tap into" their curiosity. The app is loaded with touch-activated animations that allow inquisitive minds to tap and discover new things on their mobile screens.
For example, your kid can tap the clouds in the sky and see new shapes, touch different animals to hear their unique sounds, and tap different biblical characters to get them to make life-like gestures.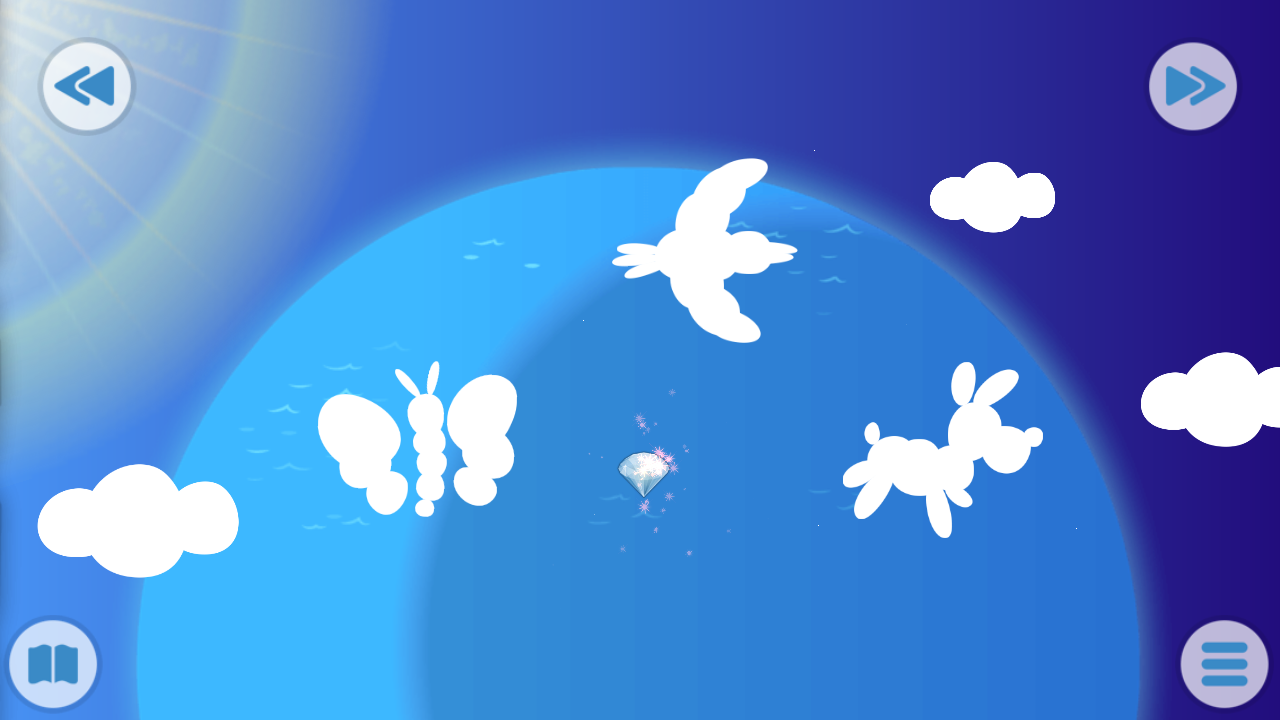 4. Prompts additional learning:
The ultimate objective of the Bible App for Kids is to educate children about God's word. One of the ways in which the app fulfills this vision is by incorporating a treasure hunt for Bible gems within each story.
Your kid will have to find the Bible gems that are placed in different sections of the 40+ stories. And, with each gem that your child collects, he or she will learn one new biblical concept related to the Fruit of the Spirit, Temple Treasures, Armour of God, and more. Isn't this a great way for your child to learn new things about the Bible?
5. Develops memory skills:
Asking questions has always been a good way to improve one's memory. That's why, each of the app's 40+ stories features short questions to help your child retain and memorise whatever he or she will learn.
Story Mixup is another fun activity at the end of some stories. This game requires children to arrange pictures in the correct sequence of events. This helps them recall and memorise the different Bible stories.
6. Fosters independent learning:
The Bible App for Kids has been carefully designed to encourage your child to explore the Bible on his or her own. For instance, the stories have been laid out in an interactive map with picture icons to represent the different themes. This makes it easier for kids to identify the stories and the sequence of events in the Bible.
In addition, the app uses blinking green dots to prompt kids to touch the different animated elements on the screen. So, parents can sit back and let their kids explore God and the Bible on their own.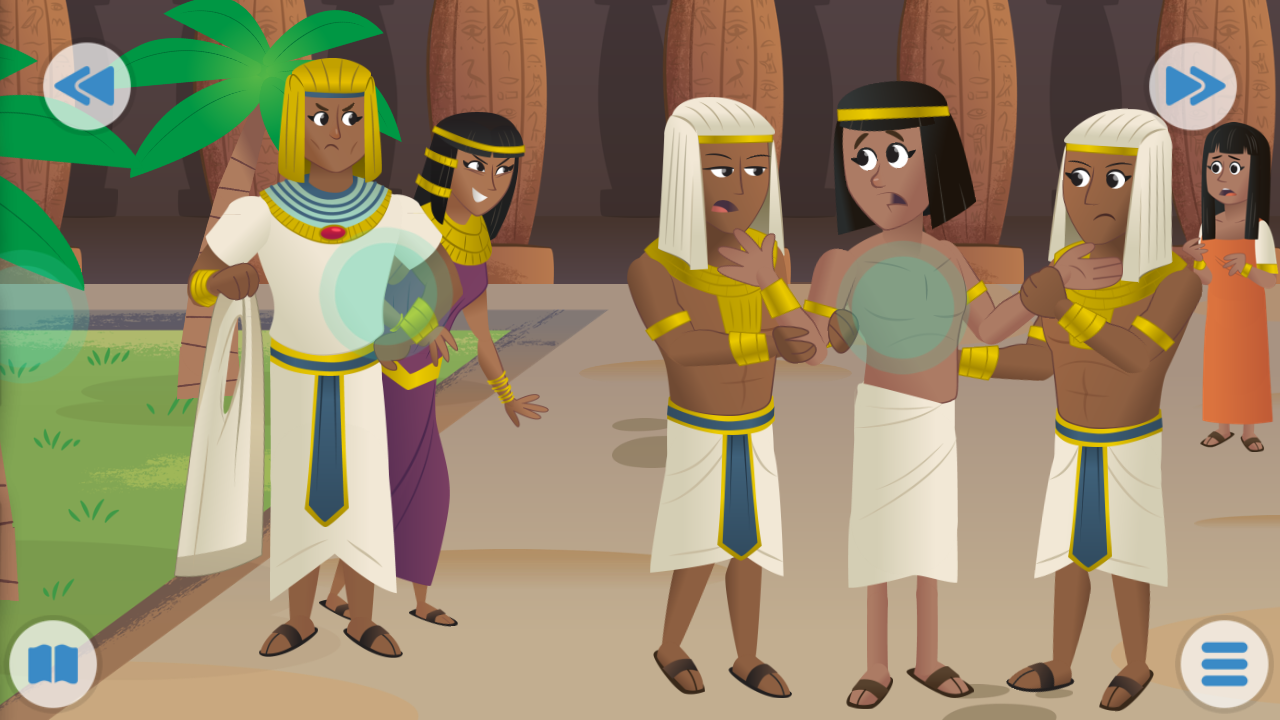 7. Instills the habit of meditating on God's word:
Finally, this app encourages your kid to hide God's word in his or her heart. Apart from the Bible gems and questions, the Bible App for Kids provides four sets of online resources to reinforce the lessons learnt on the app.
For example, the ever-growing library of online videos will take your kid on a virtual biblical journey that includes treasure hunts and songs.
The Adventure Books, found on the app's official website, are great resources to help your kid practise the different lessons that he or she learns from the various stories. Each story-related series is packed with memory verses and age-appropriate activities to help your child soak in the different biblical themes.
The Bible App for Kids contains tons of kid-friendly treats and surprises that will help your child develop valuable life skills. More importantly, this app will encourage your child to discover God at an early age.
Jesus said, "Let the children come to me." So parents, download the Bible App for Kids on your mobile devices, and let your kid take his or her first steps towards the light. Click the button below and get this FREE app today!