Most parents will agree that the best way teach children is by allowing them to explore and learn on their own. Well, that's why the Bible App for Kids has been designed to let little hands explore the big stories of the Bible by themselves.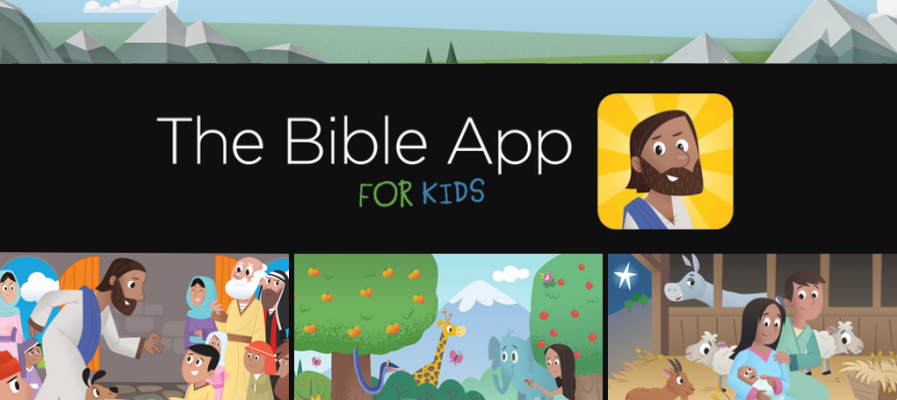 With its kid-friendly navigation and interactive elements, the Bible App for Kids lets kids aged 2-8 explore the Bible on their own. This app, by YouVersion and OneHope, takes your child on an unforgettable journey, unfolding key Bible stories right from Genesis to Revelation. Let's take a closer look at why you need to get this app for your kid today.
Lets your kid navigate through God's word one step at a time:
Every little detail in this app has been designed keeping children in mind. For starters, all the 40+ Bible stories have been laid out in the form of an interactive map. This shows your kid that he or she in for an adventure right from the beginning of time to the new Earth!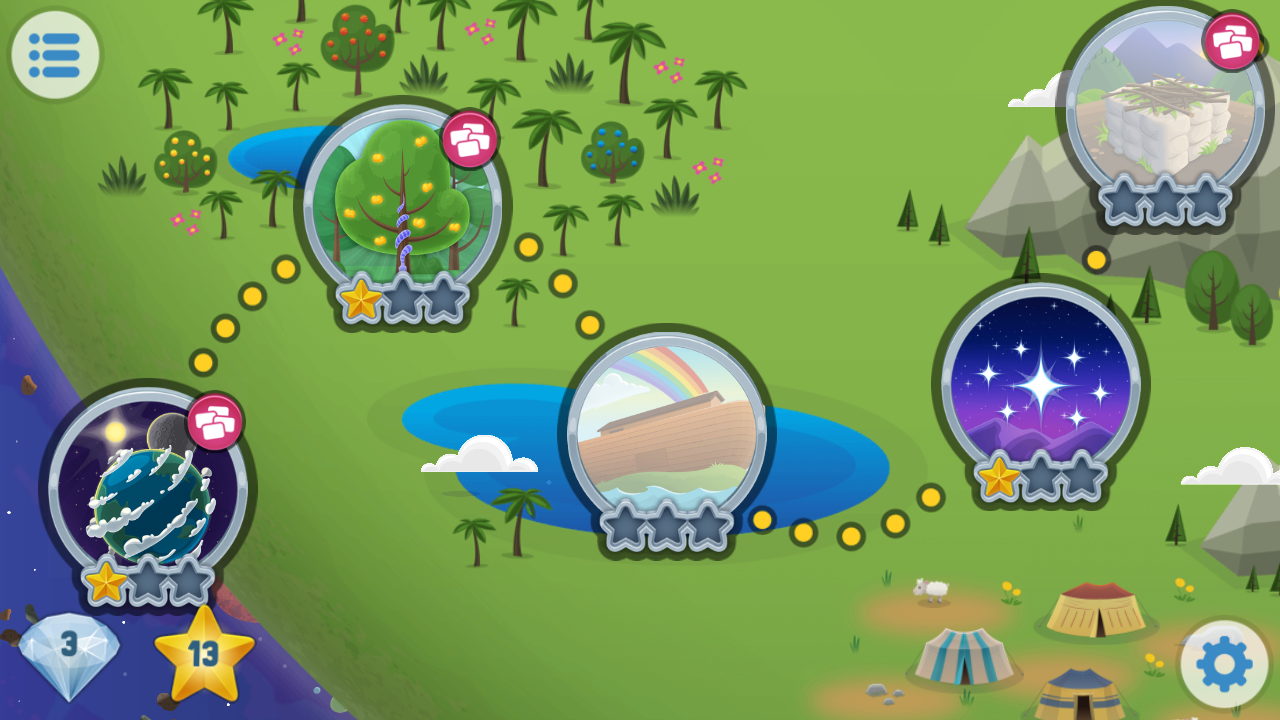 You will also see that these stories have been depicted as thumbnails, instead of text, allowing your child to associate stories with images.
So, how do your child explore the stories on the app? By simply tapping the icon (story), and clicking 'Read.' It's that easy!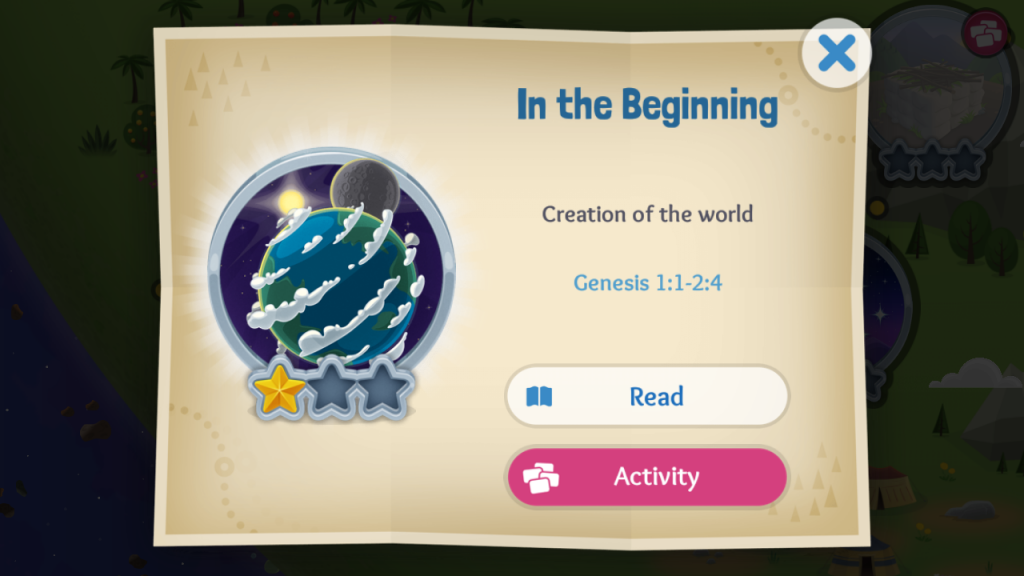 Helps your child interact with the characters in the Bible:
If your child thinks that learning is boring, the Bible App for Kids will surely change his or her mind! This app makes reading and learning an enjoyable experience with its original music, lively narration, sound effects, exciting activities, rich visuals, and touch-activated animation.
Take the second story, The First Sin, for example. The different voices of the serpent, Adam, Eve, and God make listening to the story an enjoyable experience. What's more, the animation, including the animals shaking their heads in disapproval of the couple's sin, and Adam and Eve crying after disobeying God, will help your child understand that disobedience is a bad thing. Read more about the valuable lessons that this story will offer your child.
That's not all! Various questions are placed in different segments across the app to help kids recap and memorise these stories. What's more, some of the stories include activities like Story Mixup, which will prompt your child to arrange images from a story in the right order.
The Bible App for Kids also incorporates a treasure hunt to encourage children to collect gems as they go through the different stories. These gems ultimately lead kids to concepts such as the Armor of God and Fruit of the Spirit, which makes learning fun and memorable.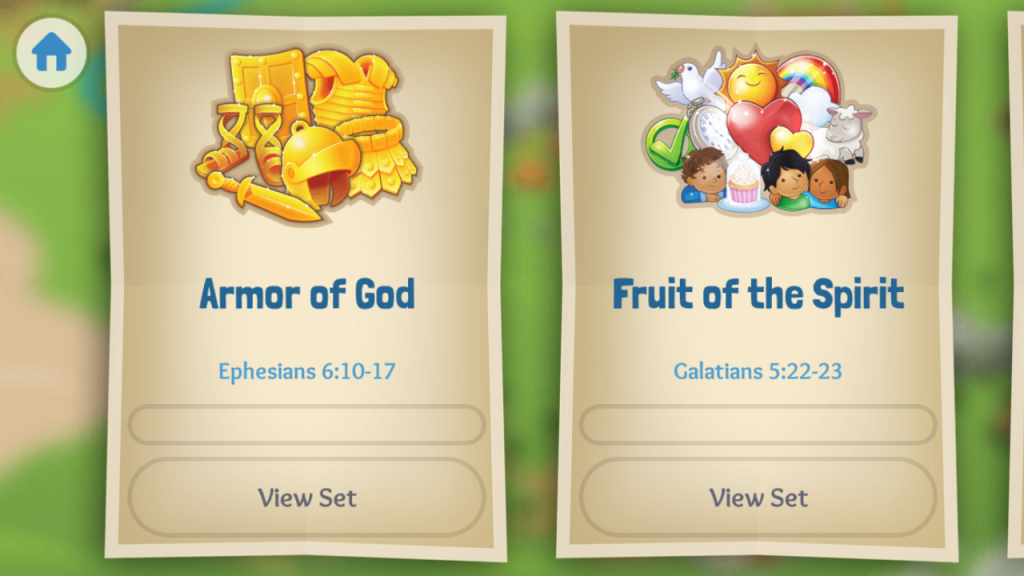 The app is packed with touch-activated animations to give your child umpteen opportunities to interact with the story. For example, your child can tap to help Noah build the ark, part the Red sea with Moses, help David defeat Goliath, build the wall along with Nehemiah, and more.
That's not all! These animations also allow your children to learn more than just these Bible stories. Take the first big story, In the Beginning, for example. The animation will encourage your child to explore and learn concepts like day and night, shapes, animal sounds etc., all at the tap of a finger. Read more about how this story comes alive in the app HERE.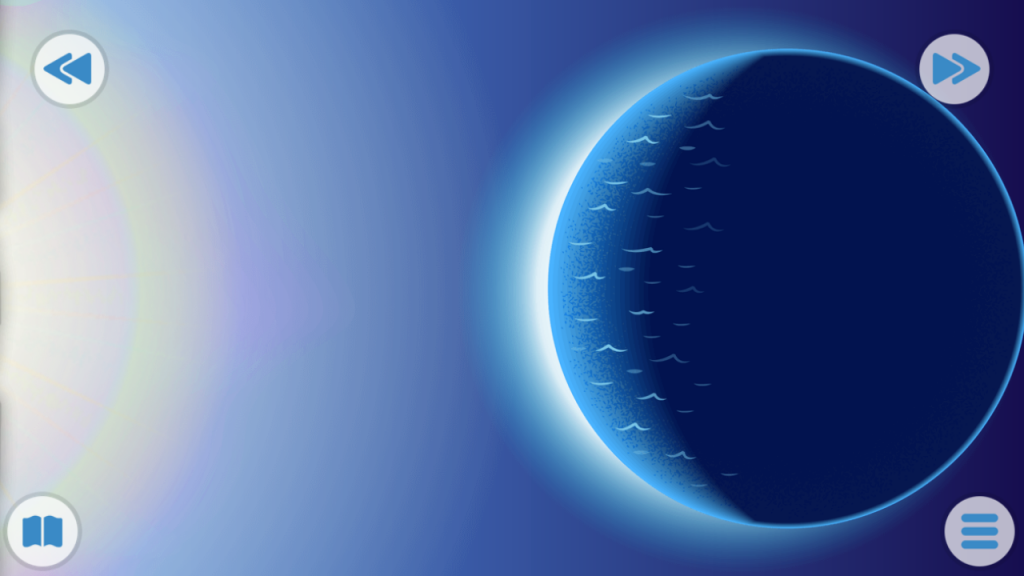 Allows the entire family to join in the fun:
Parents, you too can enjoy this app with your kids! The Bible App for Kids' website provides four FREE sets of resources – videos, colouring sheets, workbooks, and parent guides – that can help you explore God's word as a family. In fact, here are a few ways in which you can use these resources:
Watch videos to find answers related to the different Bible stories.

Learn new songs and sing along with the familiar ones.

Memorise Bible verses together.

Let your child's creative juices flow by colouring the different scenes from the various Bible stories.

Give your kid a practical understanding of what the Bible says with the Adventure Books.
The Bible App for Kids is packed with great features that will surely help your child treasure God's word in his or her heart! Download the app right away, and see your child explore the Bible with delight.