Let your child experience Noah's story like never before with the Bible App for Kids! Your little one can meet Noah's family and help them build the ark, play with the animals, and learn about obedience – all with a tap of the finger.
Let's a take a little peak into how this biblical adventure comes to life in the Bible App for Kids:
Story: Two by Two

Theme: Noah and the flood
Scripture: Genesis 6:5-9:17
While the lively narration takes children through Noah's story in less than 5 minutes, it is the little surprises that make exploring this story an enjoyable experience. Let's take a look at how this story uses engaging features to teach your child valuable life lessons:
What your child will learn:
Your child will understand that

working in a team bears fruit

. This biblical story illustrates how Noah's entire family comes together to support Noah and help him fulfill God's command.
Your little one can also

see what sinful behaviour looks like

. For instance, the animation shows two children bullying a child, two men quarrelling, and a man stealing.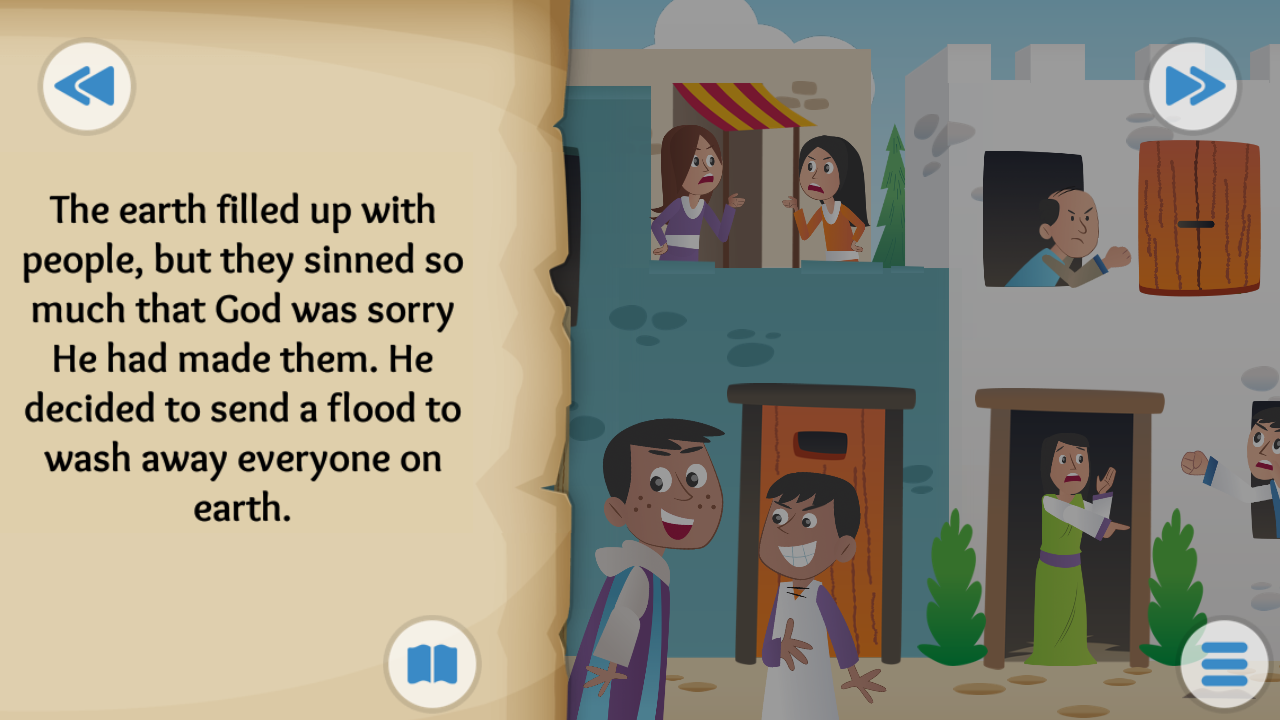 Your child will learn that

bad behaviour has consequences, while obedience is always rewarded

. This story will help your child learn to be obedient, as well as kind and respectful towards others.
In addition, your child will

become aware of God's promise

to never flood the whole Earth again. You can use the story to teach your child about the

value of making and keeping promises

.
Most importantly, your child will

discover that our God is a just God

.

This will encourage him or her to develop a strong sense of justice from an early age.
How this story will engage your child:
This story is packed with touch-screen animations to encourage your child to join Noah on his journey of obedience.
Your child can

help Noah and his family build the ark

. With a touch on the screen, your kid can see the ark being built right in front of his or her eyes.
Moreover, your child can tap the different animals to either

hear their unique sounds or see them do tricks

. For example, he or she can get the elephants to trumpet and the camels to kneel and spring up.
In the course of the story, your child can

collect valuable Bible gems

that will ultimately lead him or her to key concepts such as the Armour of God and Fruit of the Spirit.
Finally, your kid will be able to

easily memorise the story

by answering different questions.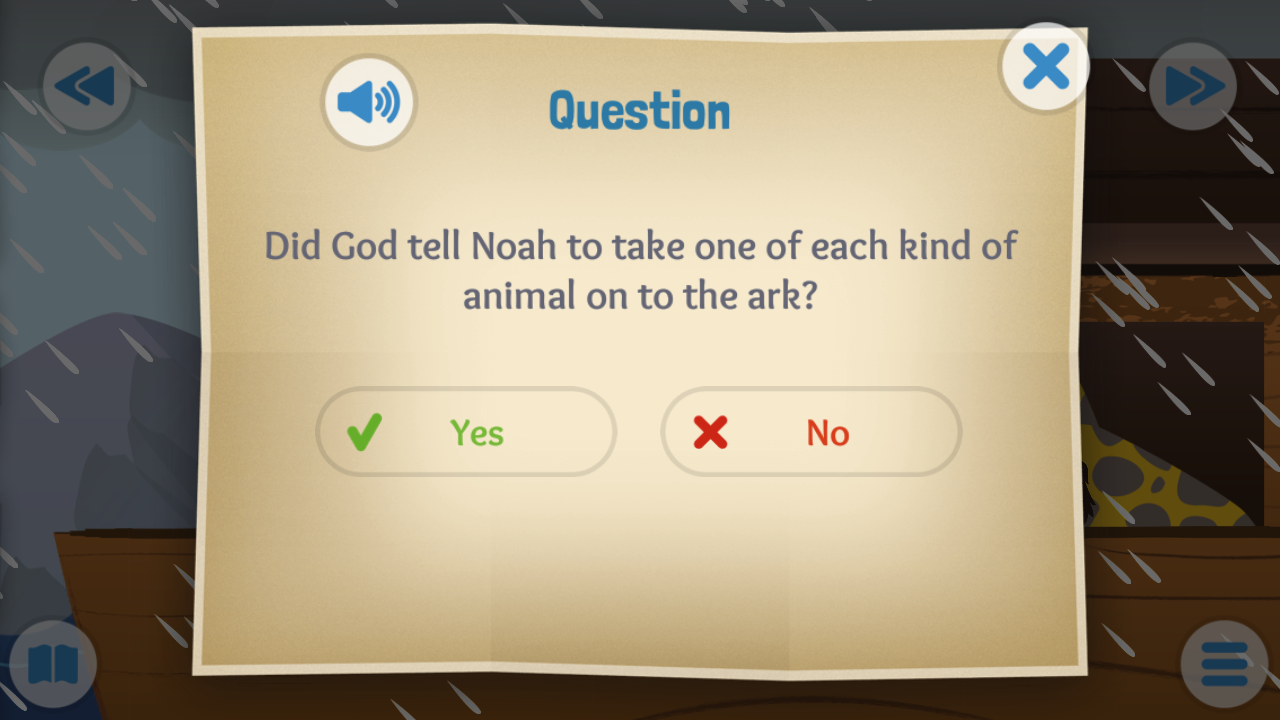 How you can enjoy the app as a family:
The fun doesn't have to end with the story in the app! You can continue to help your child dig deeper by asking him or her these questions after the story:
Why was God upset with everyone?

What did God ask Noah to do?

Why did Noah obey God?

Why was Noah and his family the only ones chosen to be safe in the ark?

Do you think Noah was afraid of what others would think of him?

Does God keep His promises? What are some of God's promises for those who obey Him

?
The app's website also has additional FREE online resources to supplement the stories. For example, the Adventure Books are packed with different activities for children aged 2-8, to help them meditate on this story for the entire month.
Are you ready to let your child experience the Bible in a fun and interactive way? Go ahead and download the FREE Bible App for Kids and watch stories from the Bible spring to life! Click the button below and get the app now.