Introducing your children to the Bible at an early age is bound to bear fruit in the years to come. However, parents need to constantly come up with new and creative ways to make reading the Bible an exciting experience for the little ones.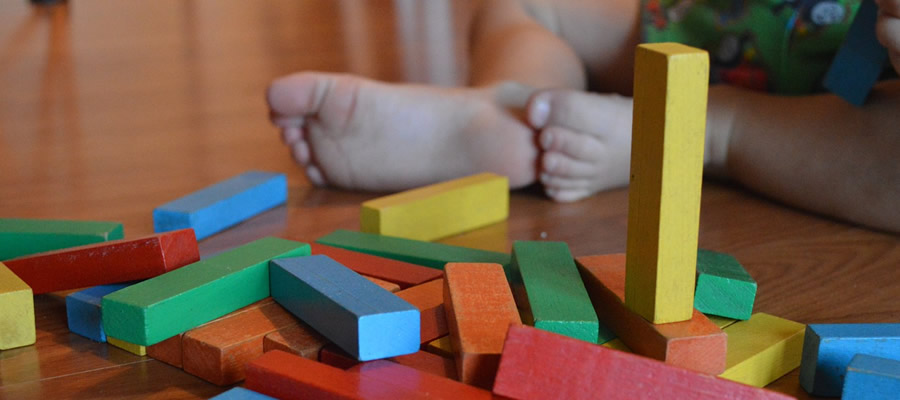 Thankfully, we've done the groundwork for you! In this blog, you will find a bunch of exercises, activities, and tools that can introduce your child to the big stories of the Bible. These will not only help your little one remember key Bible verses and stories, but also give you an opportunity to spend some quality time with your child.
1. Set out on a treasure hunt:
Send your child on a biblical adventure with this game. First, identify a few objects from a Bible story and hide them around the house. Once you have done that, you can read the story out to your child. Then, hand your child a list of objects from the story, and send him or her on a scavenger hunt to find as many objects as possible.
2. Build verses:
If your child likes building blocks, this game can help him or her memorise verses from the Bible. Stick different words or phrases of familiar Bible verses to building blocks, shuffle them around, and get your child to recall and "build" the verses.
3. Play it out:
Use everyday items to enact Bible stories. For example, read the story of the Battle of Jericho to your kids. You can then help them build a wall out of cardboard boxes and enact the whole story. You can even add to the experience by dressing them up as different characters from the Bible.
4. Build a scrapbook:
Download colouring sheets related to different Bible stories from the Internet, and ask your child to fill in the colours of his or her choice. You can help your child cut and paste different pictures in a drawing book to create a collection of Bible-related images. Use these images to prompt your child to remember and narrate particular stories.
5. Decorate with verses:
Get your child to hang Scripture everywhere! Ask your kid to write Bible verses and collect or draw pictures related to the Bible. Help him or her to put these together on a poster and have it framed and hung in their rooms. Isn't this a great way to get your child to memorise verses from the Bible?
6. Watch videos and movies:
Interactive tools such as video clips are powerful ways to make any information engaging and refreshing. Therefore, it is a good idea to use movies and videos to make the Bible come alive for your child. The Bible App for Kids not only brings over 40 Bible stories to your child in an interactive app, but also features video episodes on its website to help your child learn about the Bible in a fun and animated way.
7. Play on apps:
With the advancement of technology and the availability of educational apps, parents are now increasingly using mobile apps as learning tools for their children. In fact, here are seven awesome benefits of using mobile apps for your children. The Bible App for Kids is one such tool that can be used to teach your little one about the Bible. The app comes with over 40 Bible stories, lively narration, educational activities, and touch-screen animations to make your kid fall in love with God's word!

What other creative ways can parents use to introduce their kids to the Bible?
Exploring the Bible can be loads of fun for your child. With tools like the Bible App for Kids, your child can "play" his or her way through the Bible's big stories. No wonder that an increasing number of parents across the globe are downloading and using this interactive app. In fact, you can read how this app has blessed many families and kids.
Why not download the app and let your kids explore the Bible for themselves? Click the button below to get the app today.