How can you teach your child to overcome fear? How can you help your kid understand that God is with him or her everywhere he or she goes? Well, the Bible App for Kids has just the story that illustrates how your little one can boldly face fear. Let's take a look!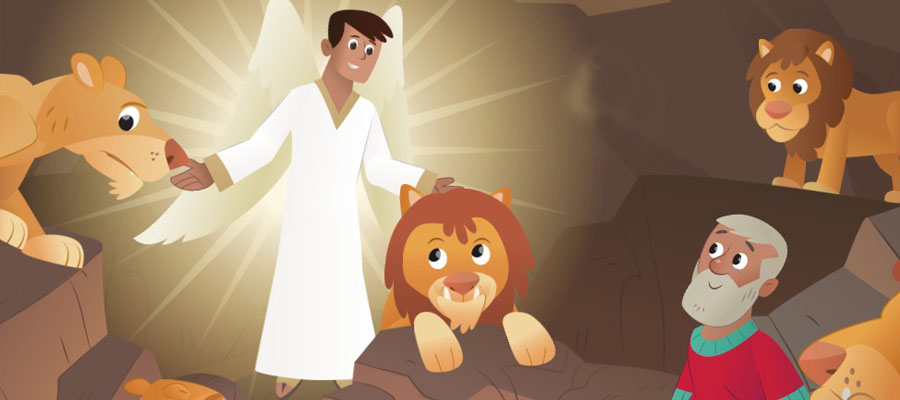 Story: A Roaring Rescue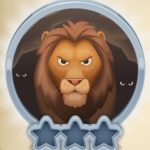 Theme: Daniel and the Lions' Den
Scripture: Daniel 1:1-4; 6
In this story, your kid will travel back in time and witness how Daniel's unwavering faith strengthened him to fight his fears. Here are a few key lessons that your child will learn while reading the story A Roaring Rescue on the app:
Your child will learn that Daniel continued to serve and honour God even though he was taken captive. This will inspire your kid to

serve God even in times of trouble

.
Your child can touch the screen to see how a group of jealous Babylonians conspired against Daniel. This will help your child

learn that jealousy leads to sinful behaviour

.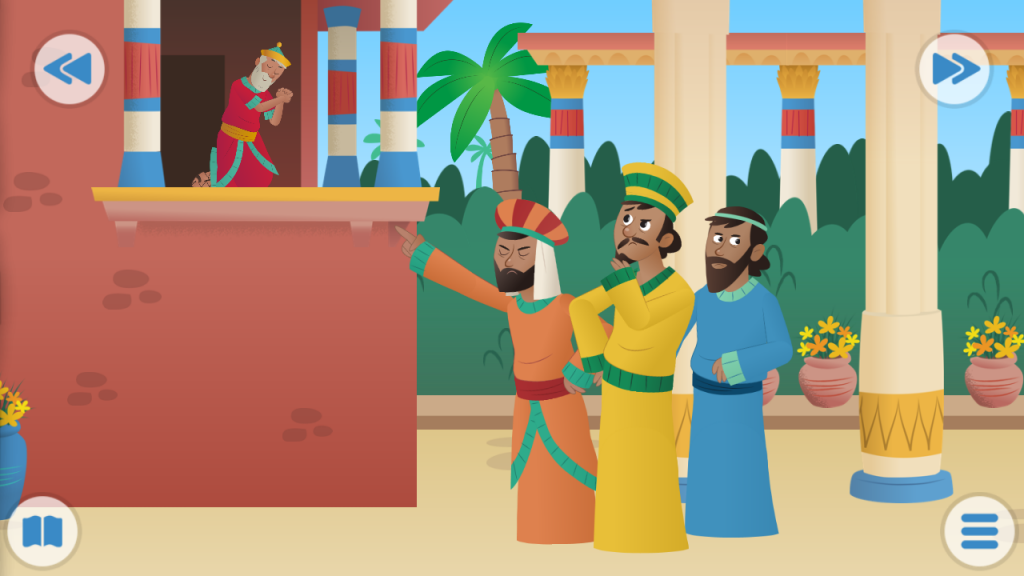 As the story progresses, your child will see that even the law could not stop Daniel from being devoted to God. This will teach your child to

worship God without fear

, just as Daniel did. Your child will also learn to keep his or her eyes fixed on God always.
Your little one can tap the screen to see Daniel fall into the lions' den. At this point, the animation will reveal that though Daniel was afraid, he was quick to pray. This will teach your child that though

being afraid is natural, it can be overcome by seeking courage from God

.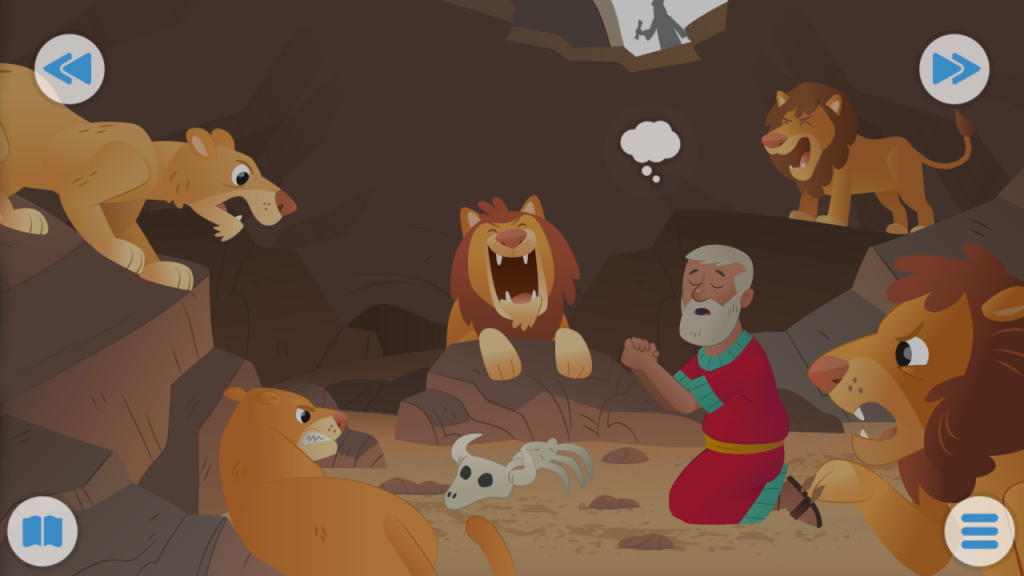 In the next scene, your little one can touch the screen to watch an angel appear and shut the lions' mouths. This will help your kid understand that

God protects His children from harm or danger

. This lesson will give your kid the courage to fight his or her fears with faith.
At the end of the story, your child will learn that King Darius commanded everyone to honour Daniel's God. As a result, your child will see how

God can turn a frightful experience into a powerful testimony

. This lesson will certainly change the way he or she perceives a scary or difficult situation.
The story A Roaring Rescue is a powerful illustration of how Daniel overcame fear. In fact, here are three other stories from this app that will motivate your son or daughter to be fearless in Christ.
What's more, the Bible App for Kids opens the door for your child to meet other Bible heroes and learn many life-changing lessons along the way. Your kid will learn the importance of obedience from Noah, lessons about trust from Abraham, and explore faithfulness with the Apostle Paul.
Download the Bible App for Kids and watch your child explore the Bible like never before. Click the button below and get this FREE app today.