What does God's faithfulness mean? How has God shown His faithfulness to His people? Why is God faithful to us?
How can parents like you equip your children with answers to such important questions? Well, the Bible App for Kids is just the right tool for the job! This app has recreated over 40 biblical stories that will help your child discover God and His many attributes.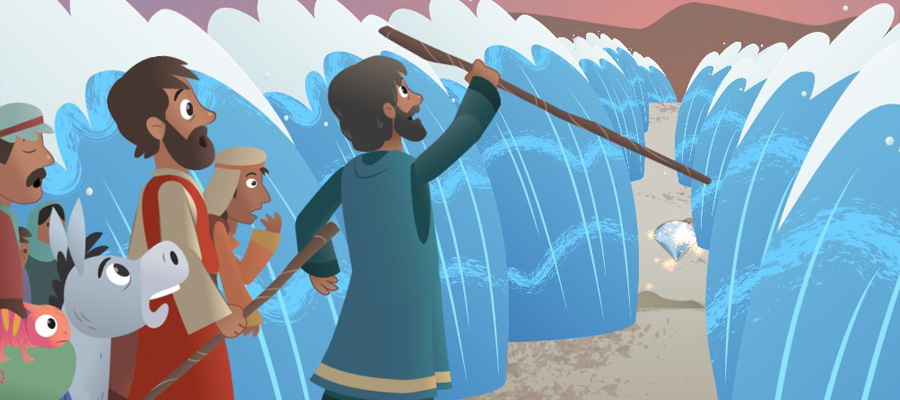 In this blog, we have highlighted four amazing stories from the app that will show your child how God demonstrated His faithfulness when he delivered His people out of Egypt. Let's take a closer look at each of these biblical adventures:
1. Story: A Baby and A Bush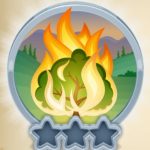 Theme: Birth of Moses and the burning bush
Scripture: Exodus 1:6-2:15; 3:1-15; 4:1-17
This story reveals how God laid the foundation to deliver His people from "under the yoke of the Egyptians." In the process of reading this story on the app, your child will discover these characteristics of God's faithfulness:  
God protects His people:

Your child will see how God protected Moses from Pharaoh's wrath. Likewise, your child will be assured that God will always protect him or her from all danger and trouble.
God fulfills His promises through people:

Your son or daughter will realise that

just as God chose Moses as His helper, He can also use him or her to make a big difference.
God neither leaves nor forsakes us:

Your child will hear God repeat

"I will help you"

to assure Moses that he will not be alone in his difficult journey. This will help your child understand that God always supports His children.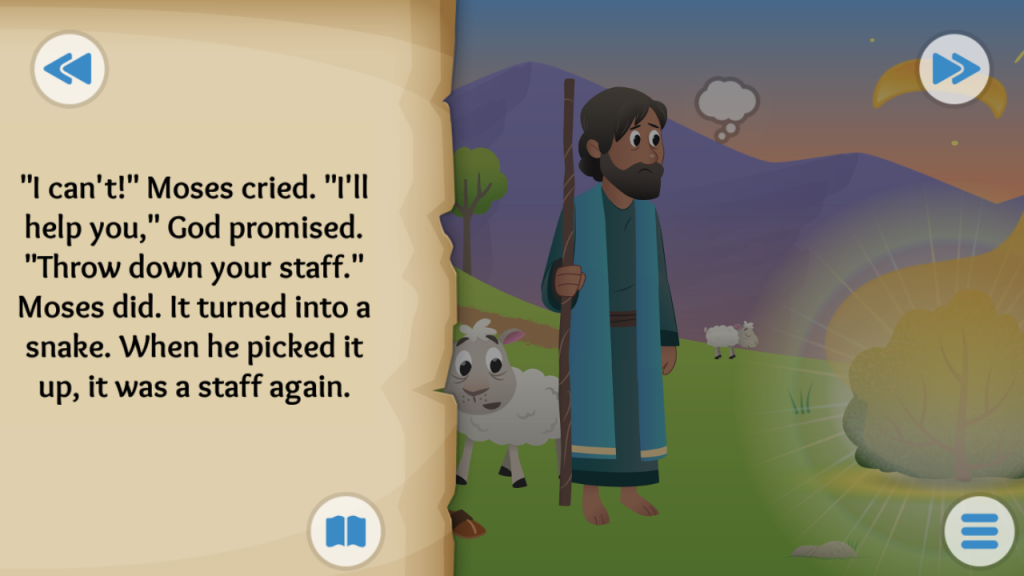 2. Story: Let My People Go!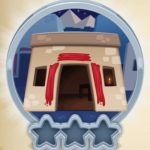 Theme: The Plagues and the Passover
Scripture: Exodus 7:14-12:32
This next story will take your child to Egypt where he or she will witness how God kept His promise to help Moses and deliver the Israelites. Here are a few key lessons that your child will learn about God's faithfulness from Let My People Go:
God goes to great lengths to keep His promises:

Your kid will witness the different plagues that God brought upon the Egyptians so that Pharaoh would release the Israelites. For example, he or she will see the water turn to blood in the rivers and watch hail and locusts take over the land. This will show your child that God always fulfills His promises – no matter what!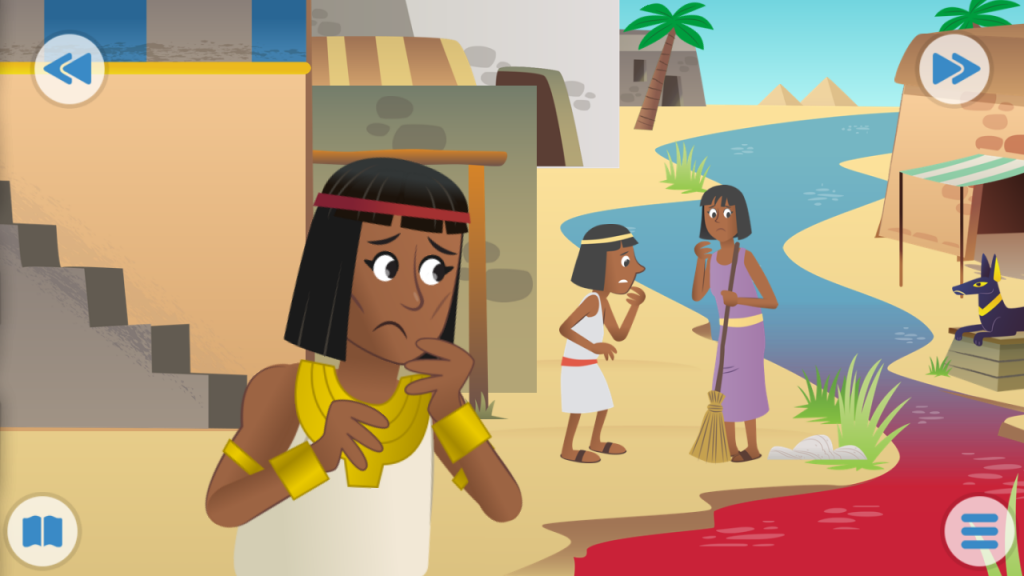 God gives courage: This story's life-like animation illustrates how Moses faced Pharaoh and spoke to him with God-given conviction. This will encourage your child to turn to God and ask for strength.
3. Story: God Makes a Way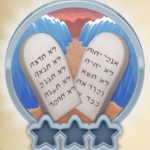 Theme: The parting of the Red Sea and the 10 Commandments
Scripture: Exodus 14; 16:11-16; 17:1-7; 19-20
In God Makes a Way, your child will continue journeying with the Israelites as they cross the Red Sea to make their way to the Promised Land. In the course of this journey, your kid will learn these truths about God's faithfulness:
God always make a way:

Even though the Israelites seemed to have come to a dead end, God revealed a path through the waters. This will show your child that nothing is impossible for God. Moreover, your little one can tap the screen to help Moses part the waters of the Red Sea!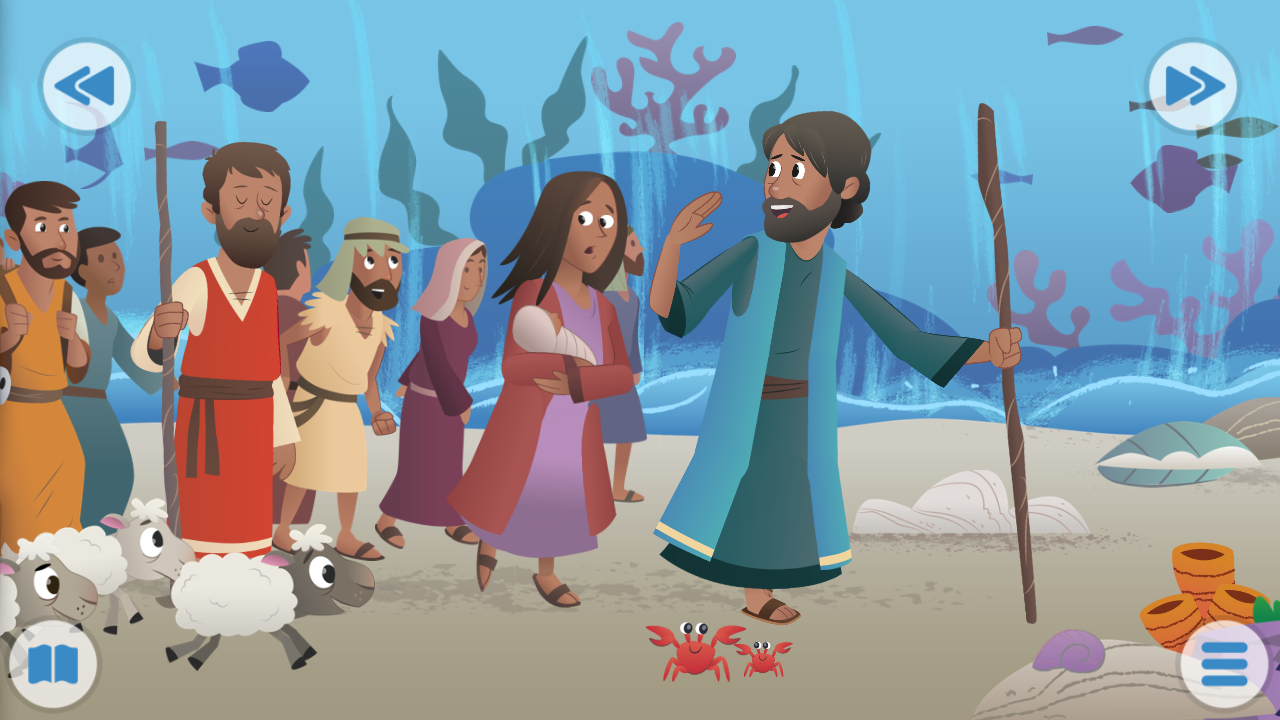 God provides:

By learning that God fed the Israelites and gave them water as they walked through the wilderness, your kid will understand that

God always takes care of His people

.
4. Story: Waters Part and Walls Fall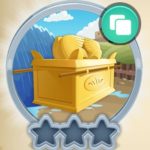 Theme: Entering the Promised Land
Scripture: Numbers 13-14; Joshua 2-3; 5-6
The story Waters Part and Walls Fall is a powerful illustration of how God's promise came to pass! After 40 years in the wilderness, the Israelites were finally ready to enter the Promised Land. Let's take a look at how God's faithful nature shines through this story:
God keeps His promises no matter what:

Your kid will realise that even though God punished many Israelites for not believing in His promise, He kept His word by allowing their children to enter the Promised Land. In fact, your child can even touch the screen to watch the people grow old and the landscape change over time. This will show your child that God fulfills His promises in His time.
God stays with us till the end:

Your child will see

God faithfully lead His people till they entered the Promised Land. In fact, your child can also tap to stop the river from flowing and watch the Israelites cross the Jordan River. In addition, your little one will see the walls tumble down as Joshua and others march and blow their trumpets.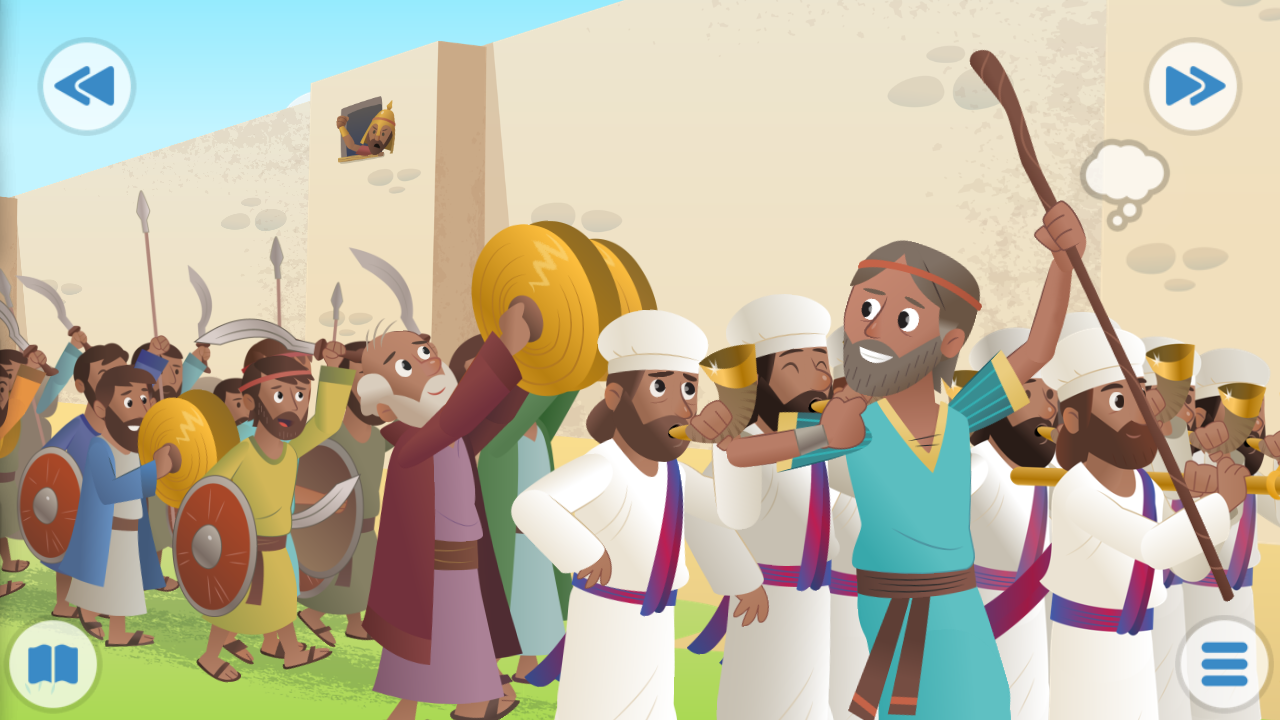 What other attributes of God would you like your child to learn?
The Bible App for Kids offers over 40 interactive stories that bring out the different attributes of the Lord. These Bible stories will help your child learn that our God is a healer, protector, provider, and more to His people!
So parents, download the Bible App for Kids and watch your child fall in love with God's word.