God has proven time and again that He always keeps His word – right from His promise to never flood the Earth again, to His promise to give us a saviour!
So, how can parents like you teach your children to trust in God's promises? By teaching them about His faithfulness from the Word, of course! Thankfully, the Bible App for Kids makes many of God's promises jump to life so that your child can learn to cling to God at all times.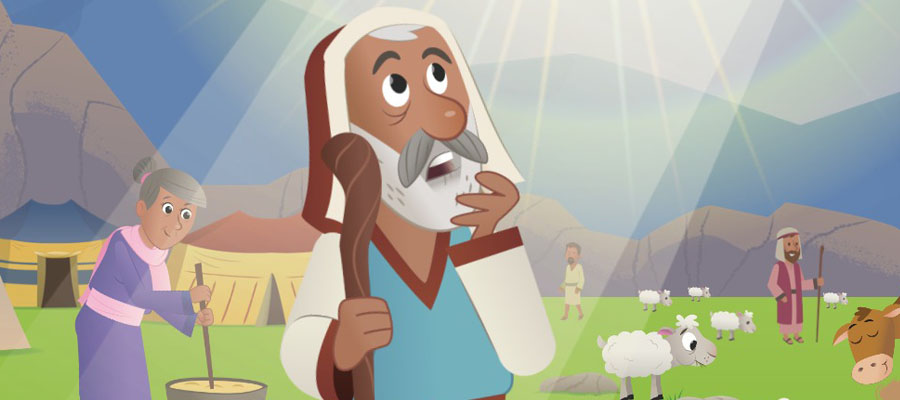 Here are six promises of God that come alive in the Bible App for Kids:
1. God promised to bless Abraham:
One of the first stories in this app, God's Amazing Promise, will reveal to your child that God promised Abraham more descendants than the stars in the sky. You can explain to your child that God fulfilled this promise as the nation of Israel descended from Abraham's bloodline. This will teach your son or daughter that God is able to make and fulfill impossible promises.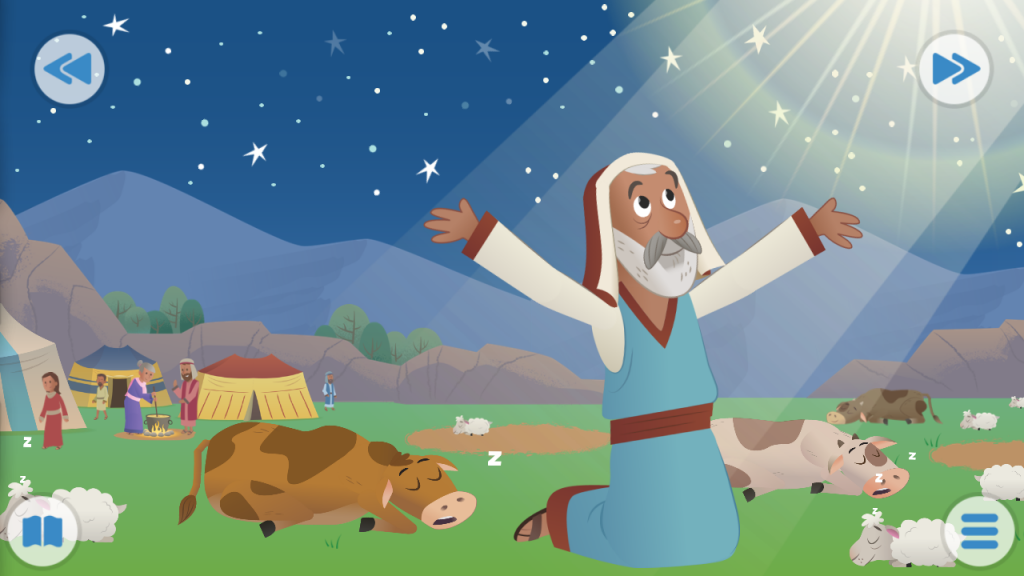 2. God vowed to rescue the Israelites:
Your child will learn that God promised to save the Israelites from the Egyptians in A Baby and A Bush. This story will also show your child how God chose Moses and prepared him to fulfill His promise.
In the stories Let My People Go, God Makes A Way, and Waters Part and Walls Fall, your little one will witness how God brought the 10 plagues upon Egypt, parted the Red Sea, and shattered the walls of Jericho to see His promise through. Over the course of these three Exodus stories, your kid will learn that God can go to great lengths to keep His promises.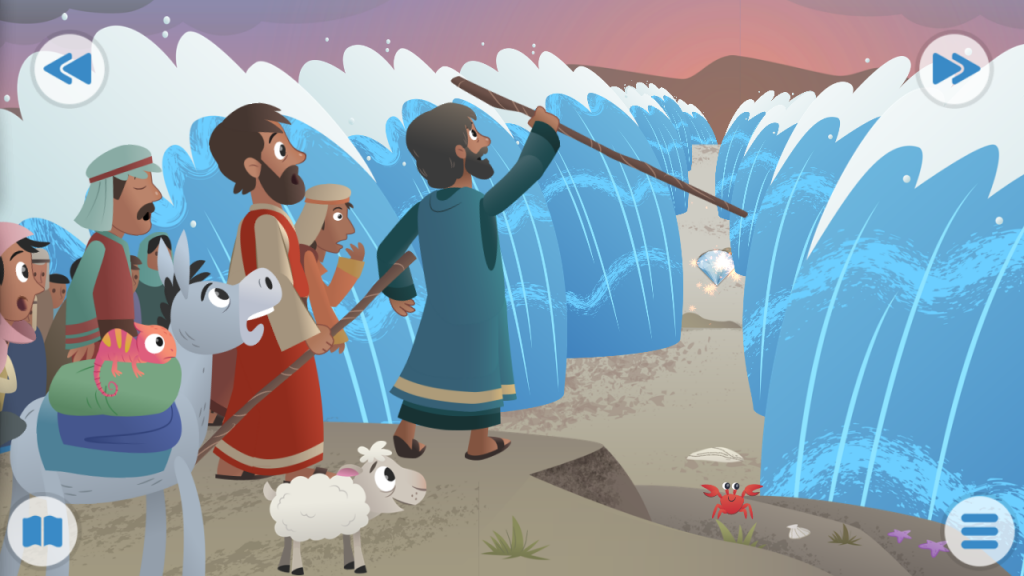 3. God promised a saviour:
The app's first New Testament story, The First Christmas Gift, paints a beautiful picture of Jesus' birth. In this story, your child will not only see angel Gabriel talk to Mary, but also hear him tell the shepherds, "Your saviour has been born." This will teach your child that God sent His only son to be our saviour!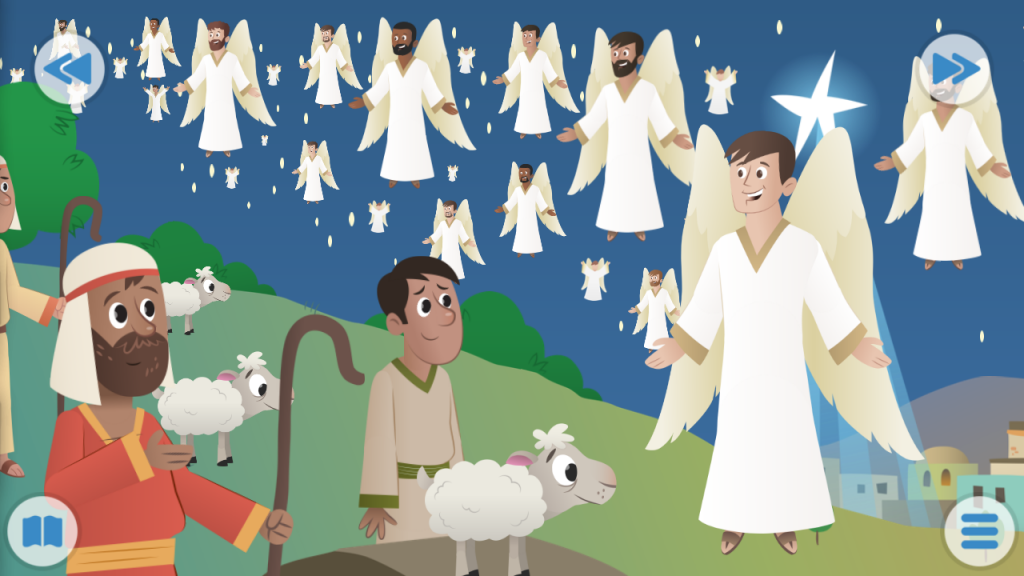 Moreover, the story The Donkey and The King will reveal to your child that the people of Jerusalem praised Jesus as he was God's promised saviour! This will reiterate the fact that God fulfilled His promise of sending us a Messiah.
4. God pledged to give us His Holy Spirit:
A few stories down the line, in Into the Clouds, your kid will hear Jesus promise that He would send us His Spirit. What's more, your son or daughter will see this promise get fulfilled in the very next story – God's Wonderful Gift!
In the latter story, he or she can tap the screen to hear the Spirit manifest itself as a hurling wind. In fact, the story will further reveal to your child that the Spirit enabled His followers to testify in different tongues. You can take this opportunity to tell your child that the Holy Spirit is our comforter, helper, and guide.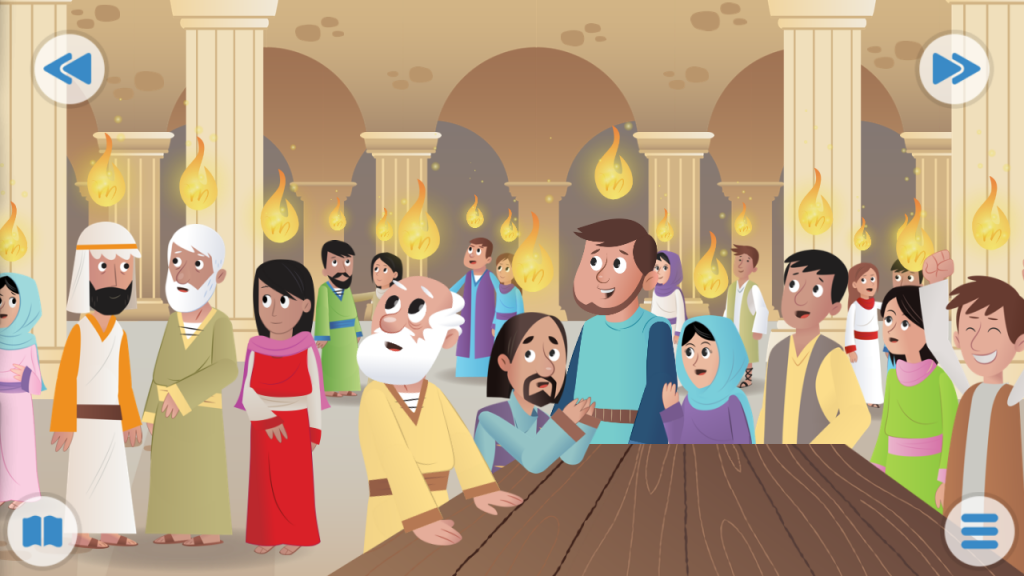 5. The promise of Jesus' return:
The Bible App for Kids will also help your child understand the Second Coming through engaging animation and easy-to-understand narration. The story Into the Clouds will show your child two heavenly bodies who declare, "He will come back in the same way!" This will teach your child about the promise of Jesus' return.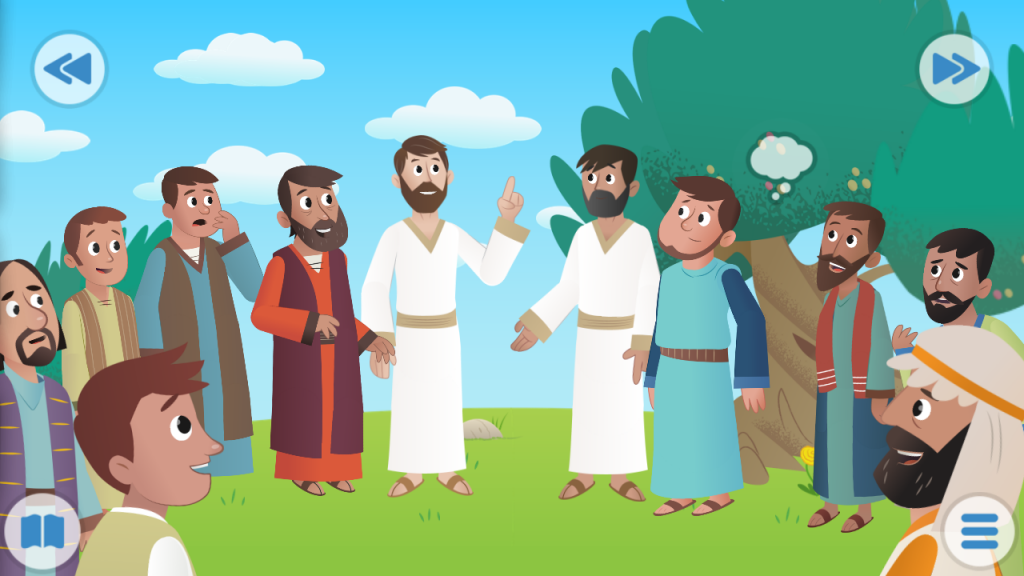 6. The promise of everlasting life:
God saved the best for last when He revealed His eternal promise to John in Revelation. The Bible App for Kids brings this vision to life in the story A Forever Promise.
In this story, your child will not only hear God describe the new land, but also see the new Earth, new Heaven, and the new Holy City spring to life! He or she can tap the screen to watch people give high-fives to each other and jump with joy when God promises an eternal life without any pain or sorrow.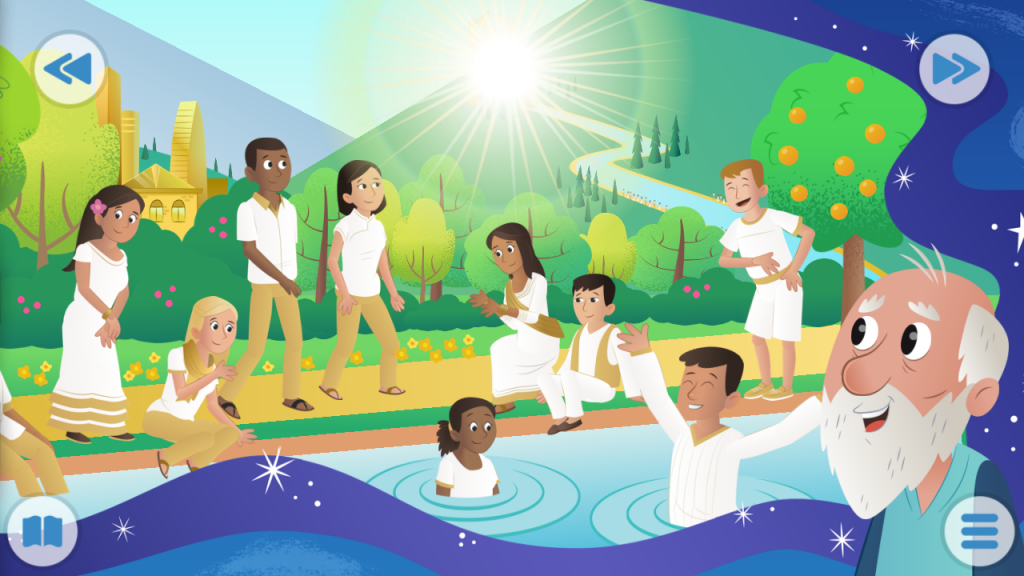 The Bible App for Kids will surely teach your child to lean on God and His promises. This app is packed with over 40 Bible stories that will not only show your kid how God fulfills His promises, but also teach him or her about the promises that are yet to come true!
So, don't wait any longer! Download this app and let your child explore God's word in a brand new way! Click the button below and get the Bible App for Kids today.