Parents, it's never too early to introduce your kids to the treasures in the Bible. After all, God's word is loaded with key lessons and precious truths that guide us all our lives.
If you're looking for fun and impactful ways to introduce your little one to God's word, the Bible App for Kids is just the right tool for you. This app uses touch-screen animation, dynamic sound effects, and bright imagery to help kids explore and fall in love with the Bible. Take a look at how this app makes Samuel's story come alive.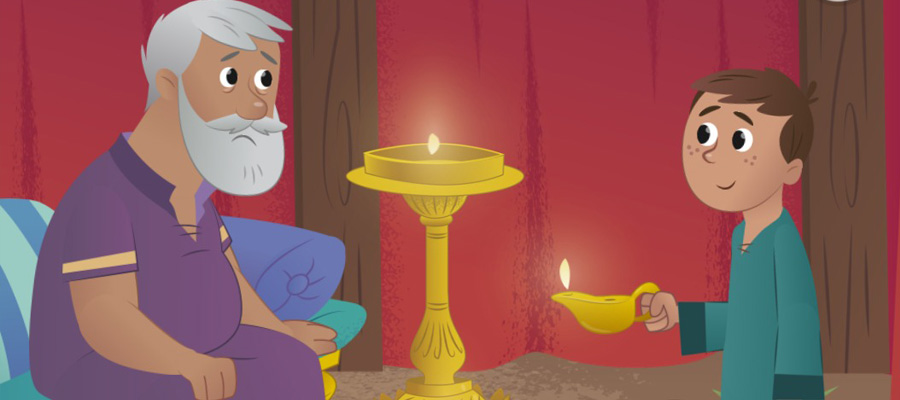 This app's story A Voice in the Night will introduce your child to Samuel and teach him or her valuable lessons from this biblical character's life. Let's take a look:
Story: A Voice in the Night

Theme: Samuel is called by God
Scripture: 1 Samuel 1; 2:11; 3
The Bible App for Kids revisits the night when God called Samuel three times, in this engaging and power-packed story. Here are the top six ways in which A Voice in the Night will benefit your child:
1. Learn the power of prayer: In the beginning of the story itself, your child will see how God answered Hannah's prayer by giving her a son, Samuel. This will teach your child that God listens to and answers the prayers of His people.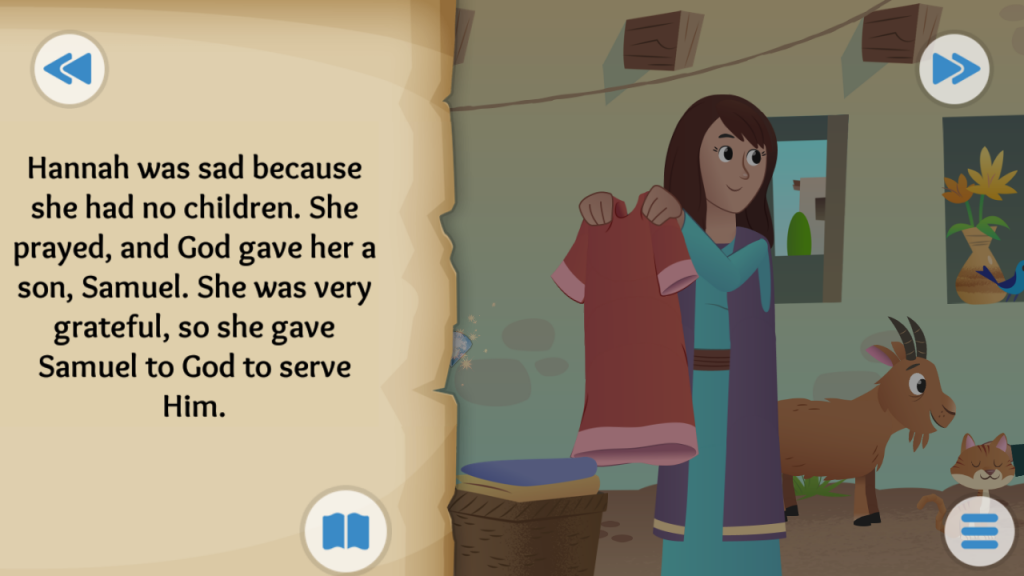 2. Have a grateful heart: Your kid will get a glimpse of a truly grateful heart, when he or she learns that Hannah dedicated Samuel to God as an act of gratitude. As a result, your child will be encouraged to thank God for the many blessings in his or her own life.
3. God speaks to us anytime, anywhere: As the story progresses, your kid will soon hear God calling out to Samuel in the middle of the night. The story's interactive features and sound effects make this powerful moment spring to life! At this point, you can tell your child how God also spoke to Moses through the burning bush, to Peter and Cornelius through visions, and to Joseph in his dreams. This will help your little one learn that God can speak to him or her in any manner, at any time or place!
4. He knows your name: Your kid will learn that God called out to Samuel by name three times. You can help your child realise that God knows his or her name; He knows all your child's needs; and even knows his or her likes and dislikes. This will show your child that God deeply loves and cares for him or her.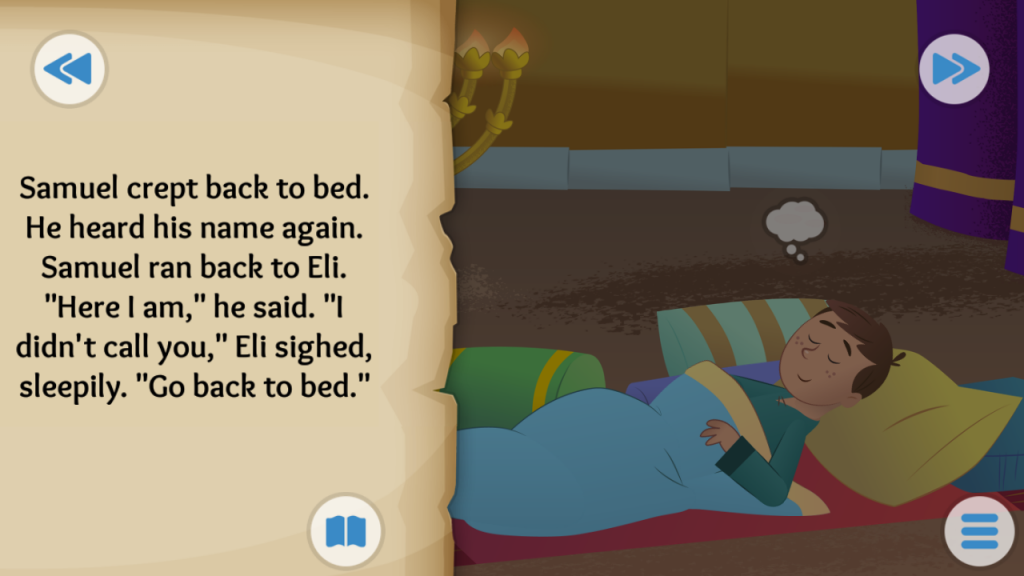 5. Kids, listen up: Soon, your child will hear Eli instruct Samuel to say, "Speak Lord, your servant is listening." These words will help your li'l champ realise that he or she needs to be willing to listen to God's voice, in order to hear Him speak. Your kid will learn that when God calls, he or she should be ready to answer, "Here I am, Lord!"
6. God can call the ordinary: This story reveals how God called out to Samuel – an ordinary boy – and asked him to pass His message to the people. This will show your kid that God can use ordinary people to do great things. Who knows, maybe He will call your little one to do great things for the Kingdom, too?
A Voice in the Night retells Samuel's story in an unforgettable way. Your child will certainly be blessed by this interactive story. In addition, the Bible App for Kids offers key lessons from the lives of many other Bible heroes, including Moses, Ruth, Daniel, and Paul.

Get the Bible App for Kids and help your child explore the Bible like never before. Click the button below to get this app today!