Who better to teach your child about resisting temptation than Jesus Himself? After all, He overcame temptation when Satan tested Him in the desert. The Bible App for Kids has recreated this story to help your little one learn to resist the devil and his schemes. Let's see how the app's story A Test in the Desert will help your kid learn about resisting temptation.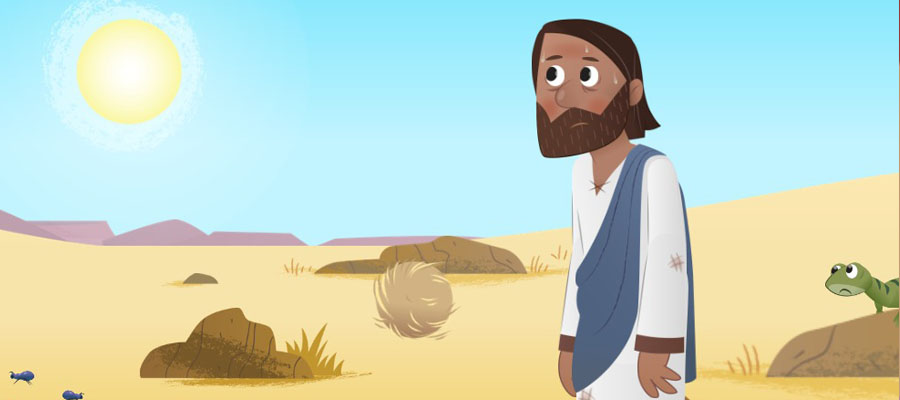 Story: A Test in the Desert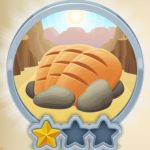 Theme: Jesus is tempted
Scripture: Matthew 4:1-11
This story will show your child how Jesus was tempted in the desert and how He came out victorious. Let's take a closer look at what this story will teach your kid about overcoming temptations in his or her own life:
Your child will see that Satan tempted Jesus when He was tired and hungry. This will help him or her realise that the

devil takes advantage of people in their weakest moments

.

As a result, your kid will be encouraged to stay on guard at all times.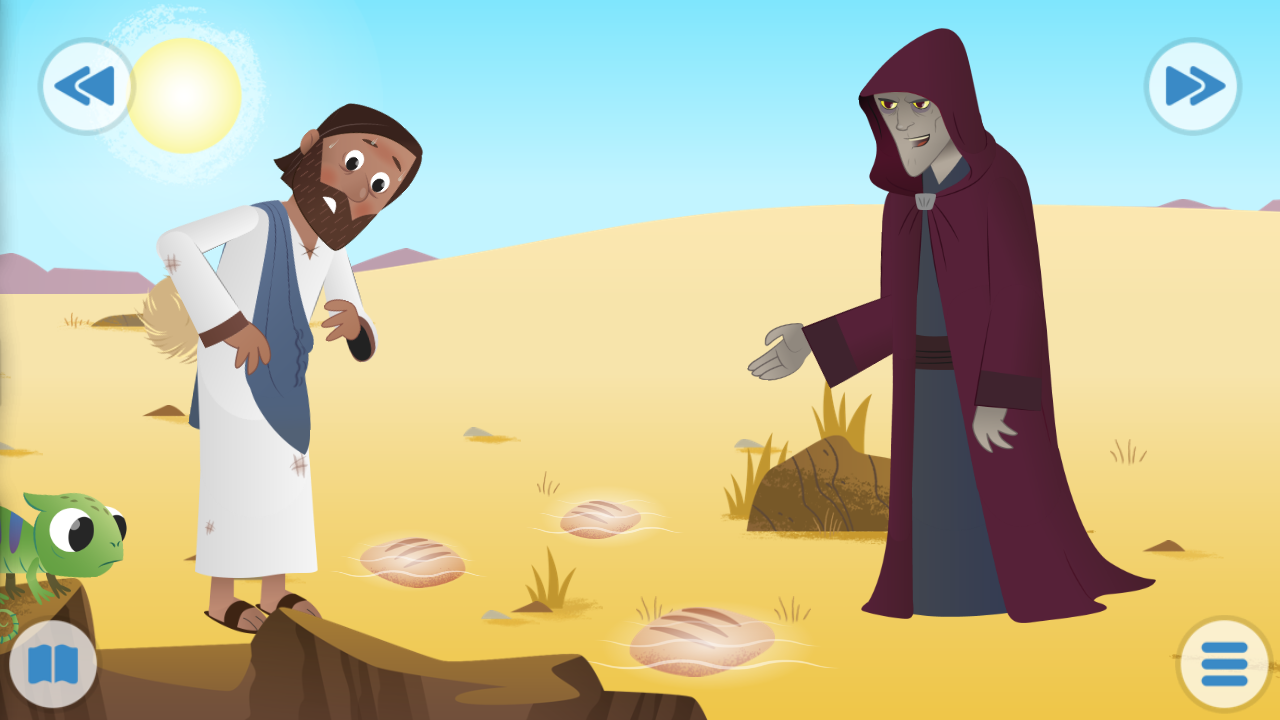 After watching the very first test, your child will learn that he or she needs to

live on God's word for spiritual nourishment

.

This will teach him or her the importance of reading and meditating on the Bible.
Your child will also hear Jesus quote key Bible verses to counter Satan's tests. This will not only help your child remember these verses, but also motivate him or her to

depend on the Word for help in times of trouble

.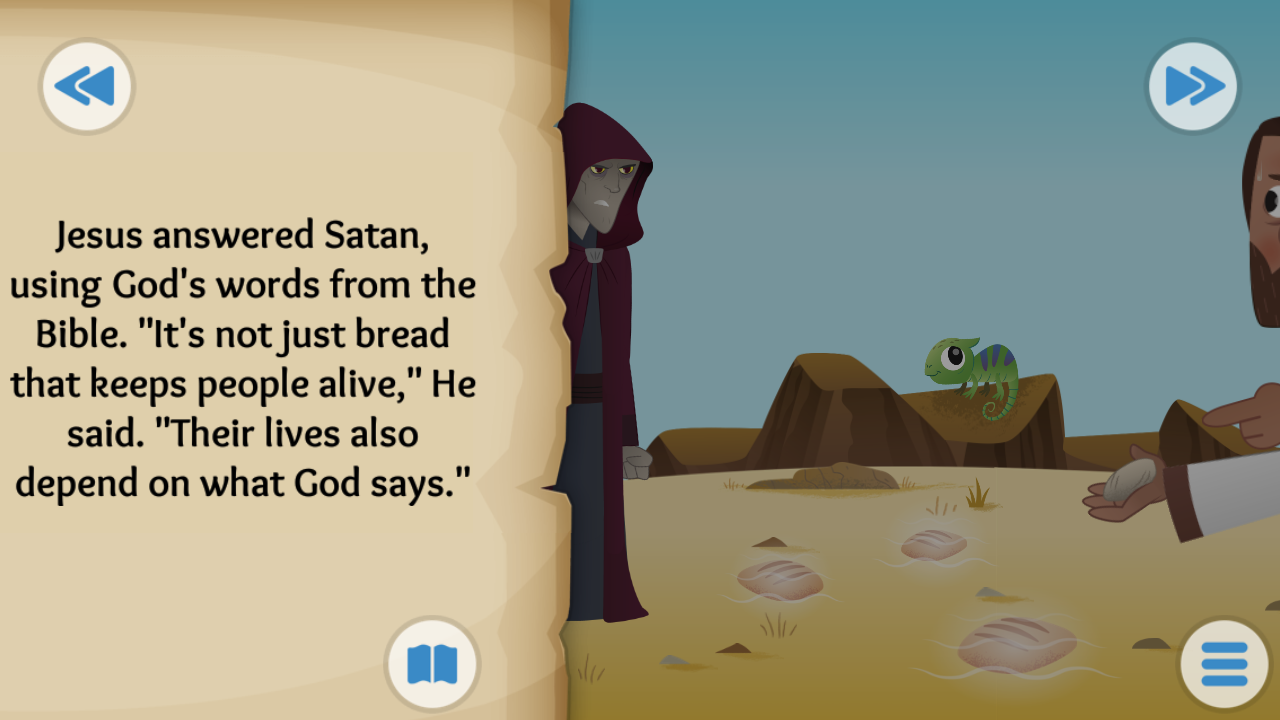 As the story continues, your kid will see that Satan was persistent in tempting Jesus. However, Jesus was not swayed. This will teach your child to

stay obedient to God's word even during trials

.
On hearing Jesus quote Scripture verses, your kid will realise that there is

great power in God's word

. In fact, he or she can tap the screen and watch Satan scurry off when Jesus commanded him to leave in God's name.
Your little one will also

learn the greatest commandment

of all when he or she hears Jesus say,

"Worship the Lord your God and serve Him only."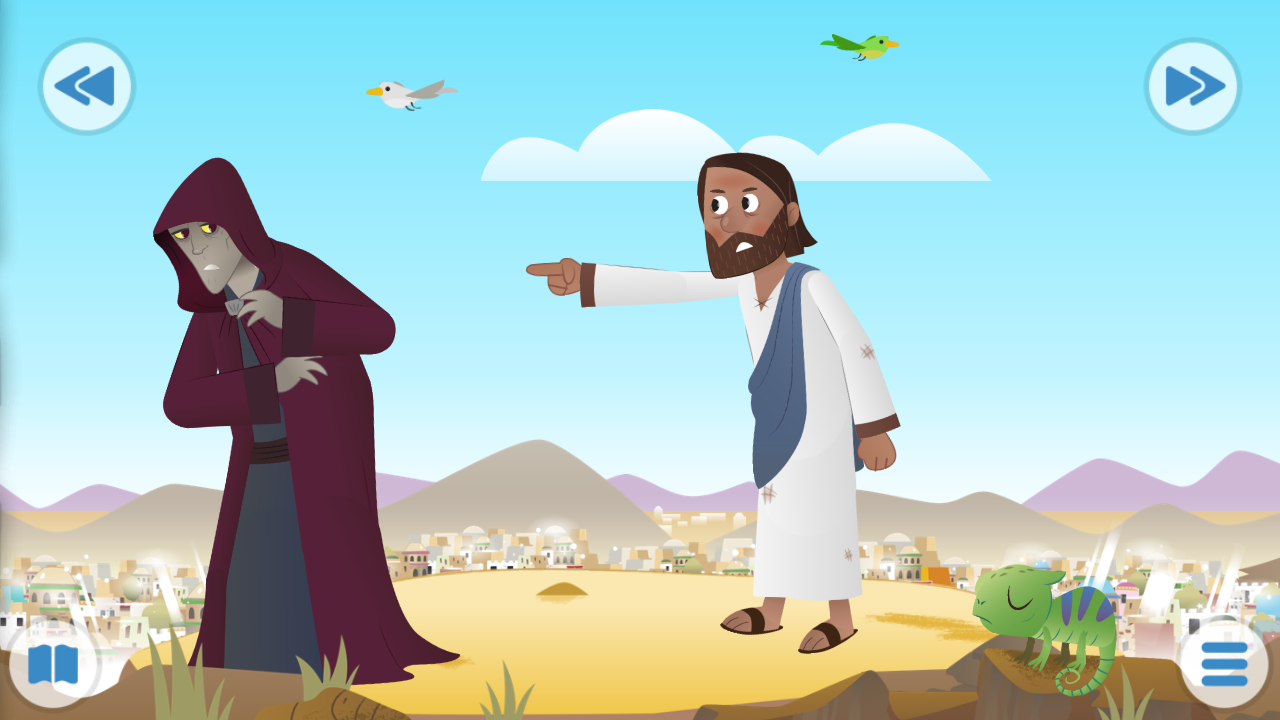 That's not all! Your kid can tap the screen to see angels shower Jesus with food and water. This will help your child understand that

God rewards faithfulness

. Moreover, this will encourage your kid to walk in Jesus' footsteps.
The story A Test in the Desert has valuable lessons for your child. In fact, the Bible App for Kids offers a treasure trove of wisdom through 40+ interactive Bible stories. So, how about letting your child dive into this app to unravel biblical treasures for himself or herself?
Don't wait any longer! Click the button below to get the Bible App for Kids today!