"He will never leave you nor forsake you." – Deuteronomy 31:6
One of the most comforting truths about our great God is that He never abandons us! Well, now you can also help your little one grasp this life-changing truth. Yes, that's right! The interactive Bible App for Kids has just the story to teach your child that God is always on his or her side.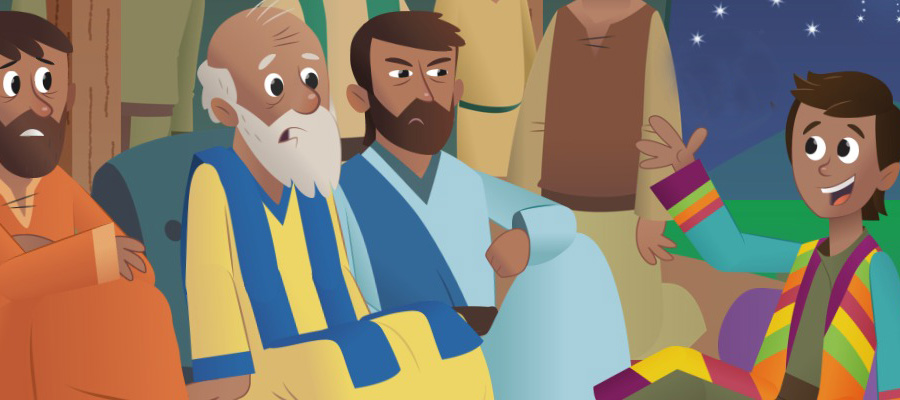 In this blog, we will explore how this app's story about Joseph being sold into slavery will bless your child in more than one way. Let's see what the story The Dreamer has in store for your little one:
Story: The Dreamer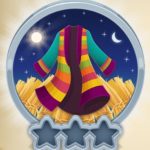 Theme: Joseph is sold into slavery
Scripture: Genesis 37; 39:1-6
The Dreamer will take your child on a journey with Joseph, right from his father's home in Canaan to Egypt. Here are the five key lessons that your kid will learn from this story:
The story highlights the contrast between the nature of man and God. The life-like animations will help your child grasp how much Joseph's brothers hated him. Your kid can touch the screen to hear them grumble and observe their jealous expressions. On the other hand, the narration will point out to your kid that

God remained with Joseph throughout his ordeal

.
The interactive features of this story make Joseph's dreams about the sheaves as well as the sun, moon, and stars bowing down come alive. At this point, you can tell your child that these dreams were actually God-given visions of Joseph's future

.

This will help your son or daughter learn that

God communicates with us in different ways

. In fact, this app will also

teach your child how to listen to God's voice through its different stories.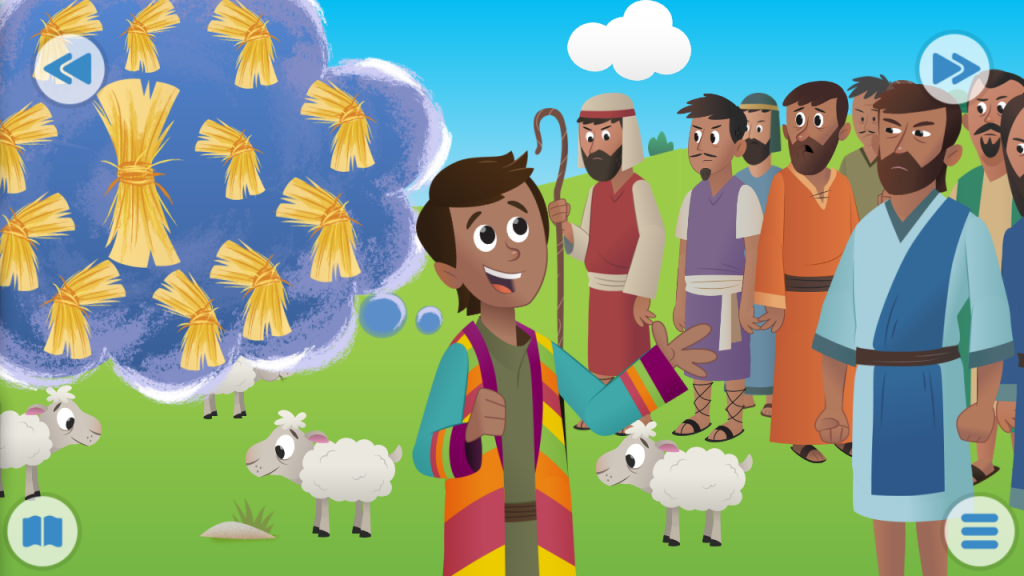 Your child will learn that even when Joseph's brothers sold him to the Ishmaelites as a slave, God was with him. This will give your kid the assurance that

God will never abandon him or her

. Even in the worst situation, your child will know that God is with him or her.
That's not all! As the story progresses, your child will see that God turned a  terrible situation in Joseph's life into a blessing. Even in an unknown land, God blessed Joseph and made him successful. This will speak volumes about

God's never-ending faithfulness and goodness

to your kid.
This story of Joseph will show your child how suffering can be a part of God's plan. Your son or daughter will understand that

God is able to use our pain for greater good

in His grand plan. As a result, your kid will learn to trust God's plan even in the most difficult circumstances.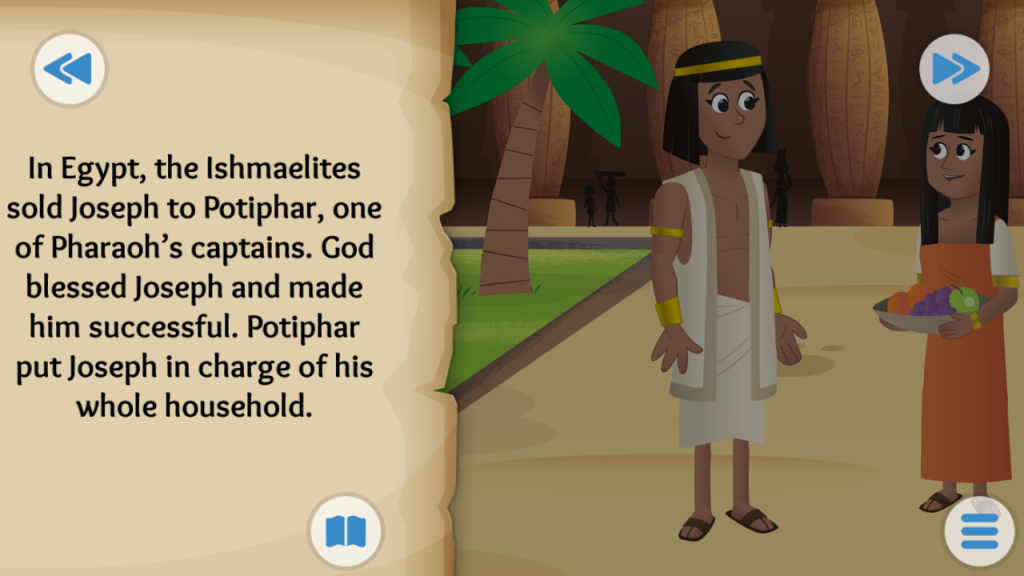 Joseph is just one of the many biblical characters that springs to life in the Bible App for Kids. Your child will get the opportunity to part the waters with Moses, build the ark with Noah, and help Peter and John heal the crippled man. This immersive experience will certainly help your kid fall in love with the Bible like never before!
So parents, get this app for your little ones and help them take their first steps on a delight-filled biblical adventure. Click the button below and download the Bible App for Kids today!