Isn't it every Christian parent's prayer that his or her child experiences God? Well, one of the ways your child can experience God is by listening to His voice. The Bible App for Kids has just the stories to show your little one six different ways in which God talks to His children.
This app will help your child hear God's voice, see angels appear, and watch visions and dreams come to life. Let's take a closer look at how this app will help your child learn more about the ways in which God speaks to His children.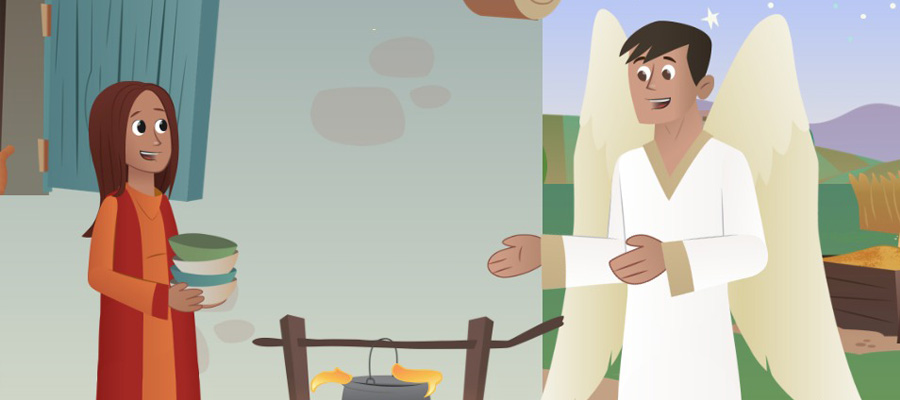 1. God can speak to us in the course of a regular day:
The story of the burning bush is a popular story about God speaking to man. In the app's story A Baby and A Bush, your child will watch God appear in a burning bush and hear God command Moses to save the Israelites. This will show your child that God can reveal himself in the course of an ordinary day.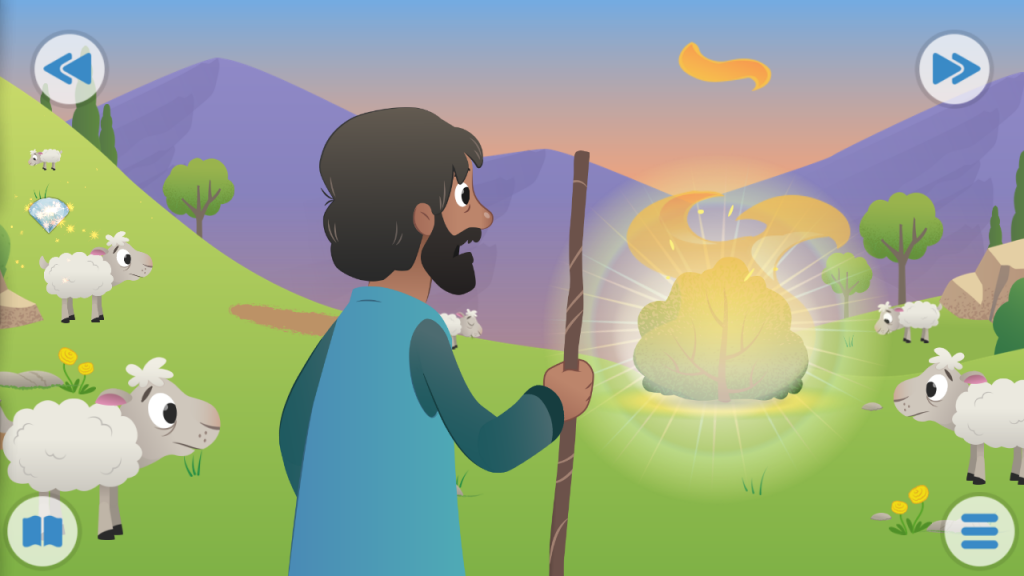 2. God can appear to us while we are asleep:
The Dreamer is a story that will show your little one how God can speak to people even when they are asleep. In this story, your child will witness God speaking to Joseph in his dreams. In fact, the next story Dreams Come True will help your child realise that these dreams were actually God-given visions of Joseph's future.
Your child will also see how God speaks to Peter and Cornelius through visions in the story Everybody's Welcome. Thanks to the life-like animation of these stories, your child can tap the screen to see these visions jump to life!
3. God can speak to us through other people:
Moses, Samuel, Elijah, and Ezra are among the many biblical characters whom God used as His messengers. This app will take your child through several Bible stories that illustrate how God can use ordinary people to be His messengers.
The story From Enemy to Friend will show your child how God commands Ananias to pray for Saul, so that he may see and be filled with the Spirit. This will teach your little one that God often uses other people to bless His children.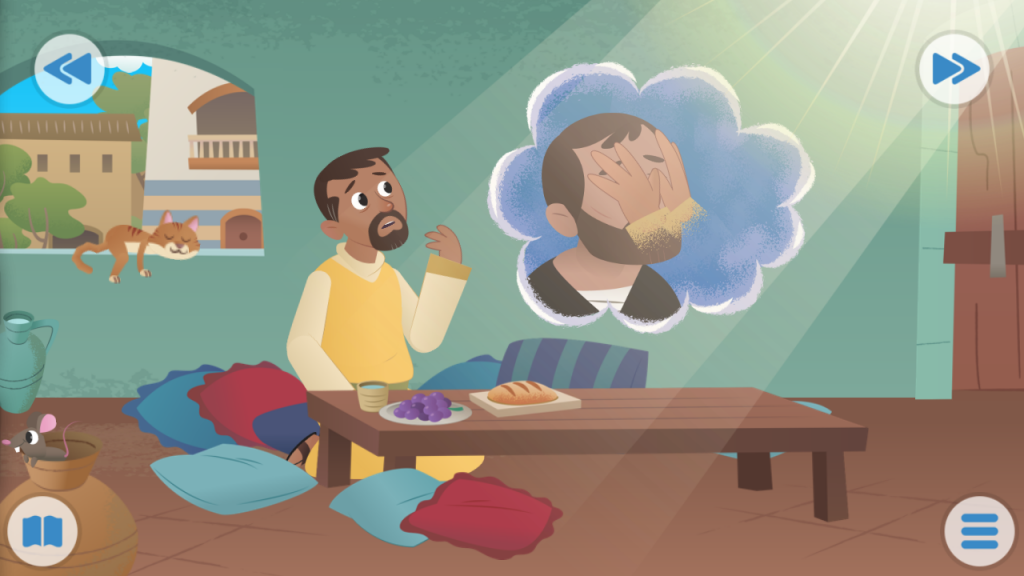 4. God can send His angels to His children:
God's angels have brought instructions and news to many in the Bible including Samson's mother, Cornelius, and Mary. The Bible App for Kids gives your child the opportunity to tap and watch these moments come to life.
For example, in the story A Hairy Tale, your child can touch the screen and watch the angel instruct Samson's mother to make sure that her son would keep his promises to God. A few stories down the line, in The First Christmas Gift, your child will also bear witness to the moment when Gabriel visits Mary with the news that she was to give birth to the Messiah.
Perhaps an angel will visit your precious child someday!
5. God can speak to us directly:
The Bible App for Kids recreates several instances where God speaks to His people directly. In fact, this app's use of dynamic narration gives your child an unforgettable experience of listening to God speak.
For instance, your child will hear God beckon Samuel in A Voice in the Night. He or she will also listen to God reassure Abraham when He says, "Trust me!" in God's Amazing Promise. Plus, in the New Testament story The Beloved Son, your son or daughter will hear God express His contentment when Jesus was baptised.
6. God can address us through the Holy Spirit:
The Bible App for Kids can further help your child understand how God speaks through His Spirit. For example, the story A Test in Desert will show your child how God's Spirit lead Jesus into the desert. In fact, the story God's Wonderful Gift will shed more light on who the Holy Spirit and what He does.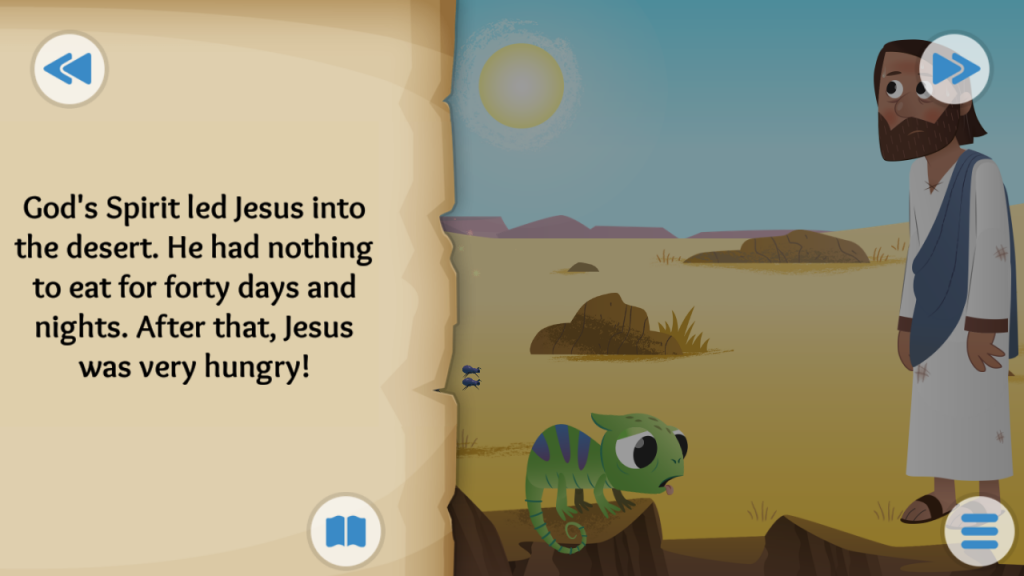 Is there a better and more interactive way to teach your child how God speaks to His children?
These stories will encourage your child to listen for God's voice – whether it is through other people, in his or her dreams, or even while he or she is studying or playing! This will surely help your child desire a more personal relationship with the Lord.
The Bible App for Kids features over 40 interactive Bible stories to help your child discover more about God, His ways, and His works. So, don't wait any longer. Download the Bible App for Kids and let your child fall in love with the Maker! Click the button below to get this app.