Teaching kids to be obedient is a necessary, yet often hard task for parents. The Bible is full of stories about people either obeying or disobeying God, isn't it? Whether it is Noah, who obediently built the ark despite what others thought, or the Israelites, who continued to anger God with their acts of disobedience! Each of these stories offers valuable lessons for kids and adults, alike.
The Bible App for Kids recreates over 40 Bible stories to introduce children to the Word and help them grasp key biblical concepts in an engaging way. Today, we are going to look at how the story of Samson in the Bible App for Kids can teach your child to be obedient.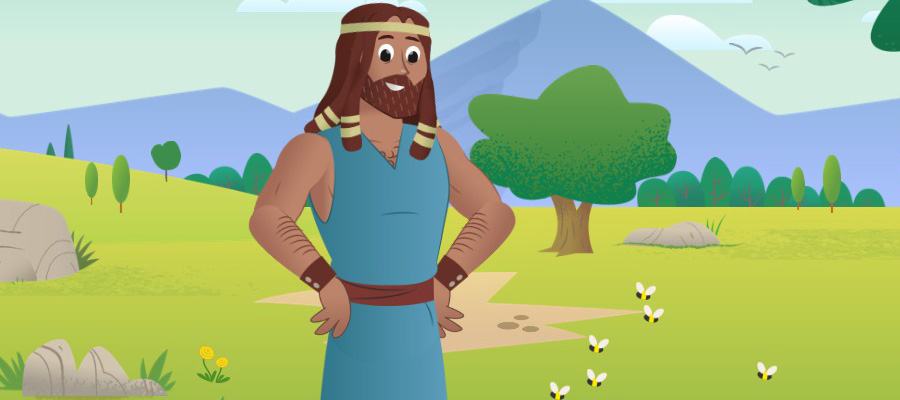 Story: A Hairy Tale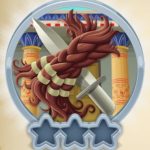 Theme: Samson
Scripture: Judges 13-16
The app's story A Hairy Tale has all the elements to capture the attention of your little one – touch-screen animations, colourful imagery, and a lively narrative style. Let's take a look at the key lessons that your child will learn from this story:
The very first scene of

A Hairy Tale

will teach your child that

disobeying God can have serious consequences.

He or she will learn that God let the Philistines rule over the Israelites for 40 years because they had disobeyed Him.
However, your child will learn that God still wanted to free His people from the rule of the Philistines. This will show your child that

ours is a merciful and patient God

.
Your child will also see that God had set Samson apart for a special purpose even before he was born. This will help your child understand that God doesn't choose us because of our works, but

He plans our futures even before we are born

! In fact, your kid can touch the screen to hear the angel speak to Samson's mother about the great future that God had in store for her son.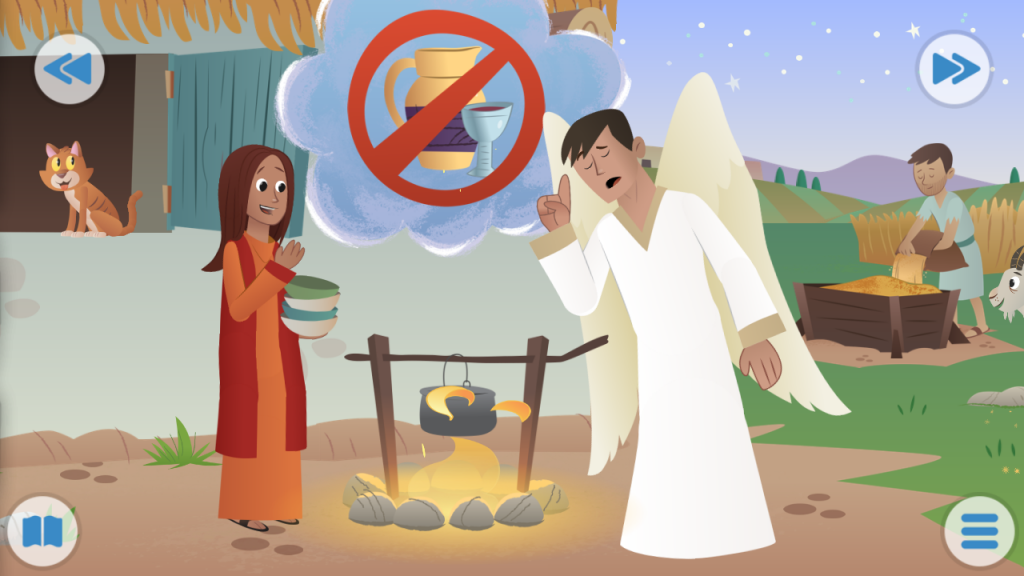 As the story progresses, your child will see how Samson gave in to temptation and failed to obey God. What's more, he or she can tap the screen and watch a rabbit shake its head in disapproval of Samson's disobedience. This will teach your kid that

a lack of self-control leads us to commit sin

.
Towards the end of the story, your little one will see how Samson asked for strength and God answered his prayer. This will teach your child that

God gives us second chances

, even when we disobey. In fact, your little one can tap the screen and help Samson push the pillars of the temple down.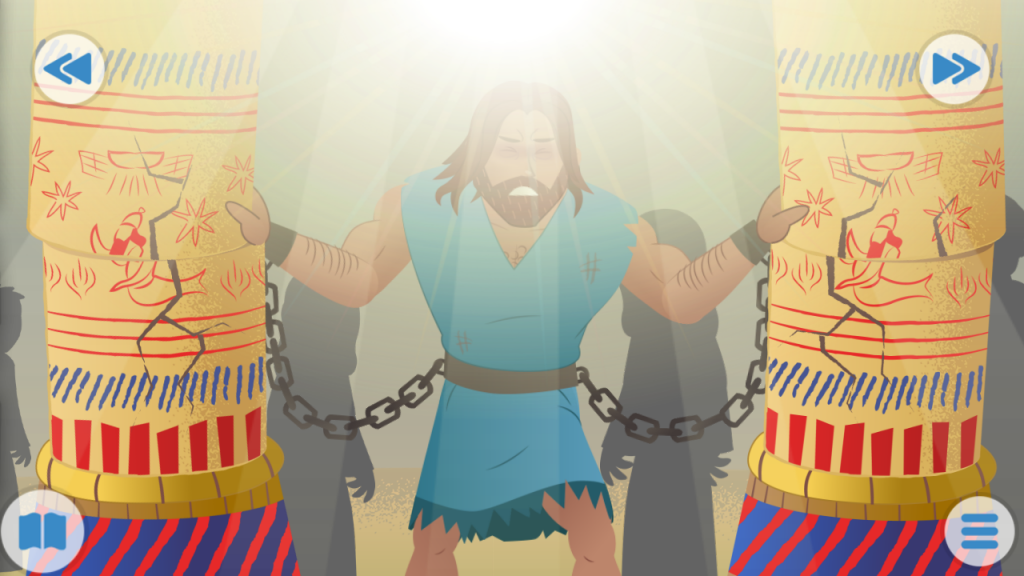 This story will also help your child realise that

ours is a promise-keeping God

. He or she will see that God upheld His word even though Samson failed to keep his.
One

constant thread that runs throughout

A Hairy Tale

is this truth:

God hates sin and disobedience

. In fact, your son or daughter will realise that Samson's disobedience led to his downfall and death. This will certainly encourage your kid to be more obedient.
The life of Samson in A Hairy Tale offers powerful and life-changing lessons for children. What's more, the app's dramatic narration, bright animations, and interactive elements will help convey these important lessons to your kid in an engaging and easy-to-understand way.
So parents, don't wait any longer! Download the free Bible App for Kids today and help your child take his or her first steps towards learning to be more like Jesus. Click the button below and get this FREE app today.