Parental involvement in early learning has proven to be extremely beneficial for children. After all, parents are their children's first and most enduring educators. Well parents, the Bible App for Kids provides an incredible opportunity for you to join your little one in exploring God's word like never before.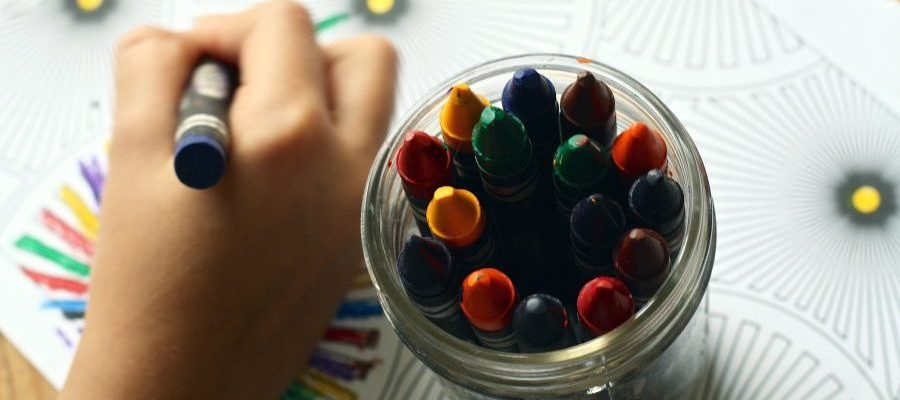 The Bible App for Kids opens the door to a world of 40+ thrilling biblical adventures for your kid. In addition, this app is packed with interactive features that make reading and learning enjoyable. Continue reading to find out five ways in which you can use the Bible App for Kids to teach your child about the Word:
1. Read with your child:
Each Scripture-inspired story comes with dynamic narration, which ensures that there is never a dull moment on the app. Simply switch on the audio, and let the narrator take you and your child through the different stories of the Bible. Or, better still, you can read these stories to your child in an animated narrative style yourself.
For example, in the story The Dreamer, you will hear four distinct voices – for Joseph, Reuben, Judah, and Jacob. Why not try and emulate the same voices while reading to your little one? This will definitely make the experience more memorable for both of you.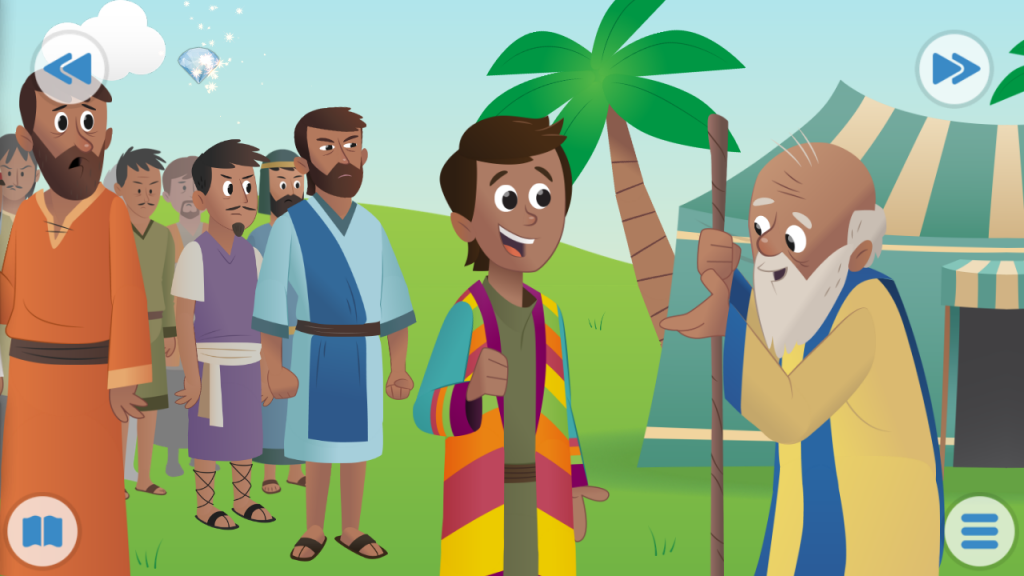 2. Encourage your child to interact with the stories in the app:
All children are blessed with inquisitive minds. Well, the Bible App for Kids will help cultivate your child's curiosity. The app's touch-activated animations will encourage your kid to tap and explore different elements on the screen. So, tap the screen with your little one and watch the characters jump into action!
You and your child can help Abraham build an altar, witness how Daniel was unharmed in the lions' den, and watch the Sermon on the Mount spring to life – all at the tap of a finger!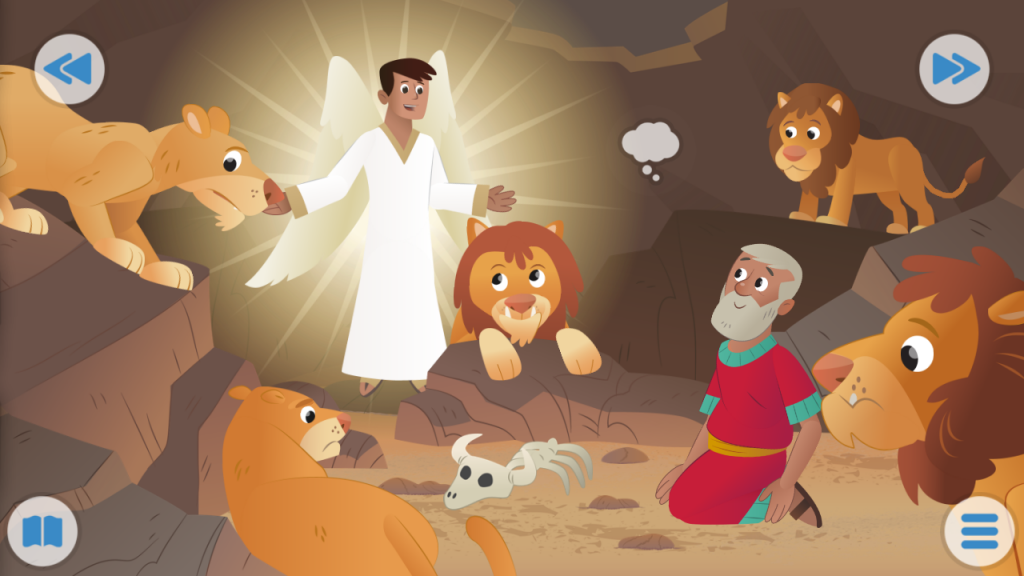 In addition, consider taking a few minutes to point out and explain the different elements on the screen. For example, in the story God's Amazing Promise, you can point out the stars, desert, animals, tents, and medieval costumes to your kid and share some interesting facts about them.
3. Quiz your little one:
Kids love challenges and puzzles, don't they? That is why the Bible App for Kids is loaded with trivia questions and other activities.
Some of the app's stories also feature additional games. Story Mixup, for example, requires children to arrange pictures in the right sequence of events. This will not only be exciting for your child, but also help him or her memorise the different stories.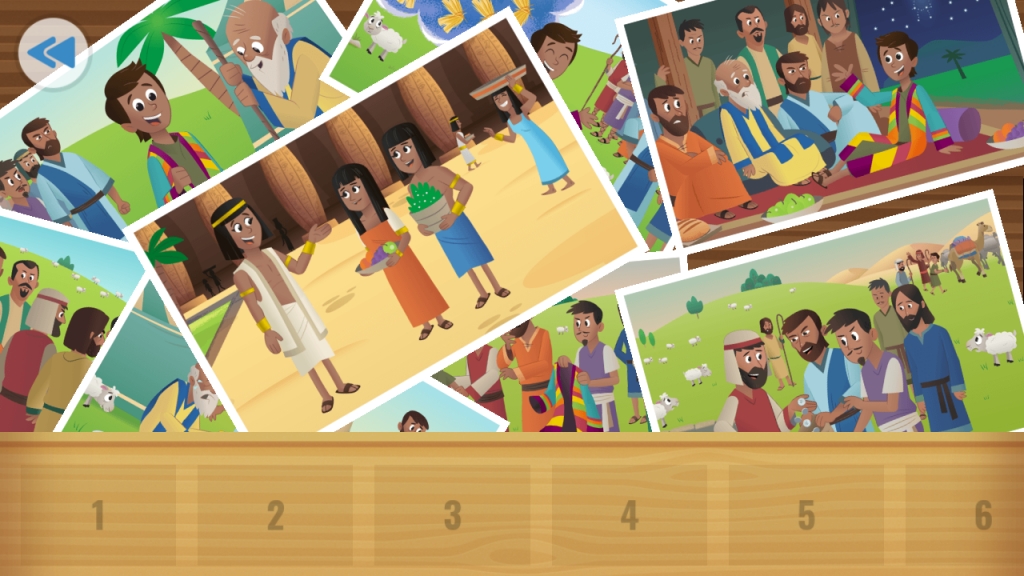 After going through each story on the app, you can ask your child questions related to what you just saw and heard. Isn't this a great way to further explore related themes and biblical concepts with your child?
4. Help your kid practise the lessons learnt:
You and your child can continue to dig deeper into each of the Bible stories by visiting the app's website. Here, you'll find four sets of resources – videos, colouring sheets, Adventure Books, and parent guides – for fun-filled activities that you and your child can indulge in together. These activities have been crafted to help your kid soak in the lessons learnt from the different stories, and meditate on them throughout the month.
5. Sing along with your kid:
Every child loves music and rhyme! What's more, research indicates that music can help increase a person's focus. That is why the Bible App for Kids' website provides a growing library of kid-friendly videos for your lil' champ. These videos include tons of songs, memory verses, and games that will take your entire family through an adventure-filled journey.
There is an exciting world awaiting your child in the Bible App for Kids. And, you can join him or her to explore this world together! Download the Bible App for Kids today and experience the joy of discovering God and His word with your child. Click the button below and get the app today!